Wang Theatre | Boston, Massachusetts
Listen up, fans of the lighthearted fare: have we got news for you! Since the reception to Chelsea Handler's return to stand-up comedy on the Little Big Bitch Tour has been so positive, the comedian has decided to extend the run with new dates. This show is guaranteed to have you in stitches from beginning to end thanks to her fantastic stage presence and a knack for delivering jokes in unexpectedly hilarious ways. The tour gives fans a once-in-a-lifetime opportunity to reflect on what made Handler the hilarious star she is today. Everyone loves Handler, and her shows often sell out, which is why tickets to her show at the Wang Theatre on November 17, 2023, as part of the trek, will sell out in a heartbeat. Thankfully, we currently have some in stock, and getting your hands on them is a breeze. Follow the easy on-screen instructions after clicking "GET TICKETS" for a hilarious ride of fun and entertainment.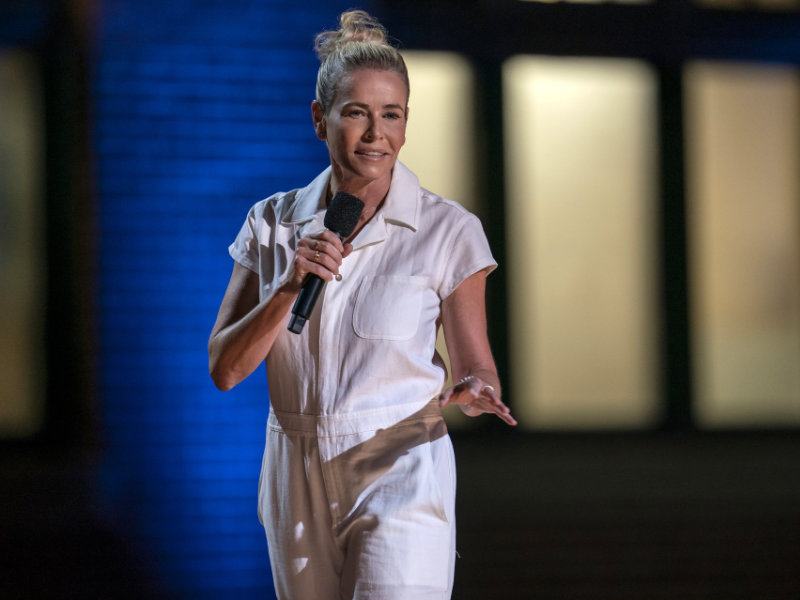 Chelsea Handler's successful career as a comic, producer, TV host, and writer makes her one of the most well-known entertainers of our time. She was the youngest of six children born to a Jewish father and a Mormon mother in 1975.
Her professional beginnings can be traced back to the 2002–2005 run of the reality TV series Girls Behaving Badly. She eventually appeared in guest roles on a wide variety of television shows, including comedies like Will & Grace and The Bernie Mac Show as well as dramas like The Practice and the wickedly funny Weekends at D.L. This kind of work was instrumental in honing her acting skills, and you can see the results in her current projects.
She gave hosting a few tries before scoring her own mockumentary show on E! called The Chelsea Handler Show. But it was Chelsea Lately's audience of over ½ a million per week and viral Youtube video clips with millions of views that really helped her get into the public eye. During the show's seven-year run, she was the only female host to achieve this much longevity. She has been on both her own highly successful tours and the national tour of Comedy Central's Hour stand up show. It's easy to see why she's so successful now given that she's worked for such major networks as Netflix, MTV, VH1, HBO, and many more.
Chelsea's talent for captivating viewers extends beyond TV work, as she has written six books that have become New York Times bestsellers. In addition, many people read her columns in Cosmo and NOW.
People will always be curious about the inner workings of your massively successful entertainment career. Handler's LBB tour gives fans a rare opportunity to hear the story of how she developed into the person they know today. The night you spend with her learning about her life will be one of the funniest you've ever had. Obviously, you need to get your hands on tickets right this minute before they sell out and somebody else enjoys the show while you are supposed to.