Wang Theatre | Boston, Massachusetts
Get set for a riveting evening of laughter as renowned comedian Chelsea Handler captivates audiences at Wang Theatre on Thursday, November 16th, 2023. Born in Livingston, New Jersey, Handler's unique blend of wit, humor, and incisive commentary has endeared her to global audiences. From her early days on the Chelsea Lately talk show to her bestselling books, including the hilarious Are You There, Vodka? It's Me, Chelsea, her talent is undeniable.
This occasion provides a rare chance to witness Chelsea's comedic brilliance live on stage. Seize the opportunity and brace yourself for an evening overflowing with laughter, witticism, and unabashedly frank humor. This is a comedic journey not to be missed, promising to stir your spirit and ignite your senses. Get ready to be thoroughly entertained by the dynamic talent and artistry of Chelsea Handler as she orchestrates an unforgettable night of comedy.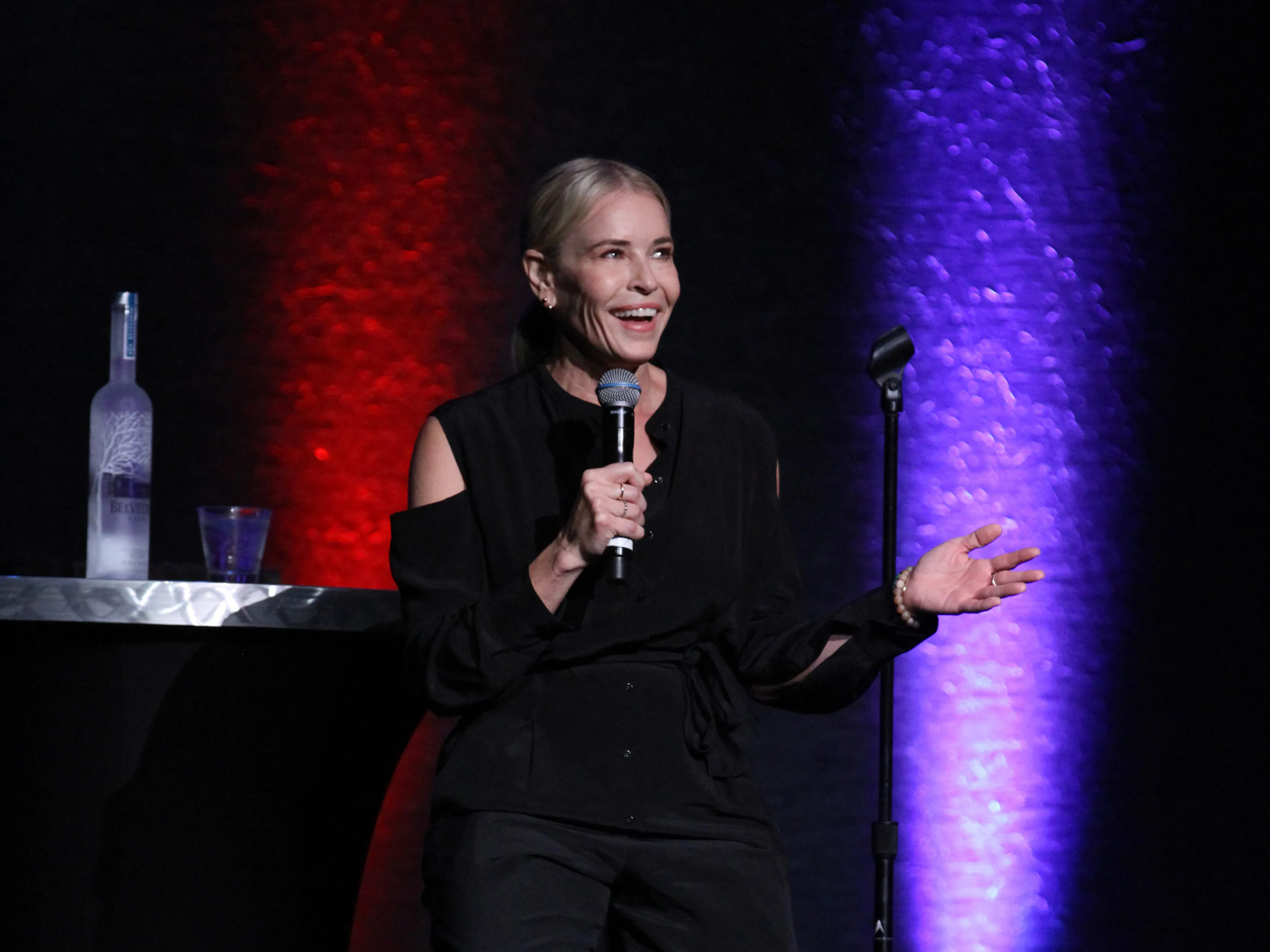 Get ready for an evening of unbridled laughter as the incomparable Chelsea Handler graces the stage at Wang Theatre on Thursday, November 16th, 2023. A luminary of comedic finesse, Handler's origins in Livingston, New Jersey, have fostered her sharp wit and boundless charisma that continue to charm audiences worldwide.
Spearheading a formidable career, Handler's comedic prowess truly shines. Her adaptability across various media platforms has seen her create a unique space within the comedy industry. Her engaging anecdotes and vivacious humor, are evident in her bestselling books such as Are You There, Vodka? It's Me, Chelsea, have evolved into humorous monologues, leaving listeners on the edge of their seats.
The grandeur of Boston's historic Wang Theatre, renowned for its architectural beauty and remarkable acoustics, amplifies the anticipation of Handler's riveting performance. Amid its opulent setting, you're primed for an evening of laughter that will send waves of delight cascading through the audience.
Handler's contributions to comedy and television have been transformative. With her audacious talk show Chelsea Lately, she carved her own niche in late-night television, making history as the first woman to break into the heavily male-dominated landscape. She garnered widespread acclaim for her Netflix documentary series Chelsea Does, further attesting to her innate ability to connect with diverse audiences who can appreciate her humor regardless of their background. Her relentless dedication and profound talent have amassed her a legion of devoted fans and significant critical praise from people across the globe.
This event represents a golden opportunity to revel in the enchanting humor of Chelsea Handler live on stage. Grab your tickets now and prepare for an evening brimming with exceptional wit, sparkling anecdotes, and performances that resonate on a human level— and most importantly make you laugh so hard you can't breathe right. Join us at Wang Theatre on the evening of Thursday, November 16th, 2023, for a phenomenal comedic journey that promises to stir your soul and invigorate your senses. Prepare to be spellbound by Chelsea Handler's undeniable talent and masterful artistry as she orchestrates an unforgettable night of laughter.