Wang Theater At The Boch Center | Boston, Massachusetts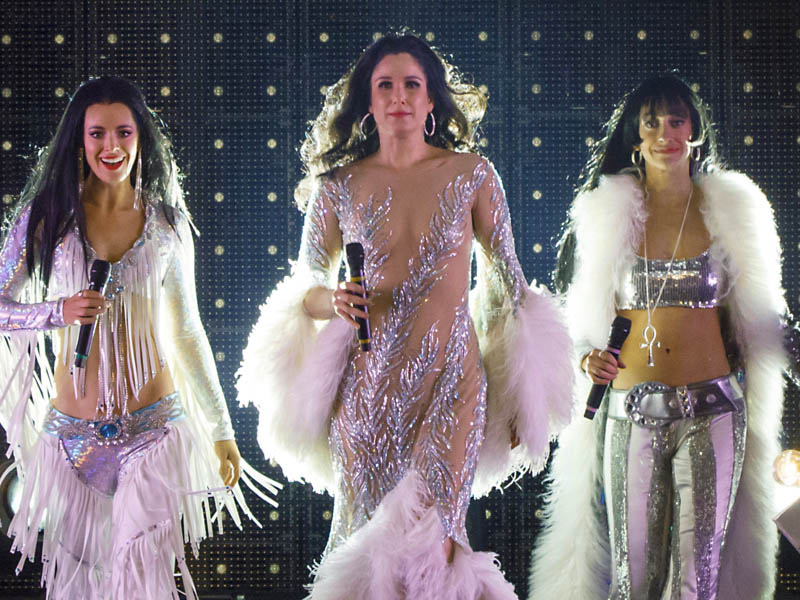 The groundbreaking hit musical The Cher Show is now traversing across North America! Finally! The Cher-approved Broadway sensation The Cher Show will now be coming to a city near you, and it's bringing its impressive production, iconic hits, and more! On Saturday, 16th March 2024, The Cher Chow will make its way to Boston, Massachusetts, for a limited run at the Wang Theatre! Mind you – the groundbreaking musical is not your typical jukebox show, The Cher Show is produced by Cher herself with an esteemed and award-winning creative team! The musical is based on Cher's life and career, written by award-winning writer Rick Elice! This is not your ordinary bio-musical because Cher's era will be portrayed by different characters! So yes, the musical will feature all of Cher's hits, her character in each era, her iconic costumes, and many more! If you love Cher, this is the musical of a lifetime! So hurry and secure those tickets now before they're gone!
We know life is pretty simple. You see Cher's name, and you click. That's why The Cher Show is the hot new musical tour of the season! The Broadway hit made waves in 2019 and set out on a U.K. Tour last year. But this 2024, it's finally taking over North America one city at a time, and Cher fanatics are scrambling for tickets! There is no mystery why this new touring musical is the must-see show of 2024. The Cher Show is a bio-musical that tells the early years of Cher's life – how she turned from a talented aspiring singer, finding love and fame, losing love, and finding it once again. Most importantly, it tells the story of her rise to stardom and how she achieved an incredible career and exuded female empowerment during the '60s and '70s. She also paved the way for female solo artists with her countless number 1 hits in U.S. history.
As expected, the Cher Show amassed countless rave reviews from critics. The Hollywood Reporter said, "Is the show good? Certainly not in the sense of traditional musical-theater craft. Would I see it again? Duh, already planning on it." The writer added, "It's a slyly fabulous and imbued with a plucky feminist spirit that's quite stirring, basically recounting the story of how the innately shy Cherilyn Sarkisian stopped letting men tell her what to do and found the strength to run her own show."
Meanwhile, the New York Daily News mentioned that "The Cher Show successfully uses a trifecta of Chers to turn abc time on the diva's life and career." The writer also added that "the final Broadway version of the show has Block's Cher striding to center stage and proceeding to tell Cher's story strictly on Cher's terms."
The creative team behind Cher includes acclaimed director Jason Moore who did impeccable work with Perfect Pitch, Sisters, and Shotgun Wedding. Meanwhile, Tony Award-winning choreographer Christopher Gatteli ensured that Cher's music was met with equally riveting dance numbers. Lastly, guests will be ecstatic to find out that The Cher Show has brought in Cher's longtime costumer Bob Mackie to head the costume design for the musical.
Each Cher era, divided into the 1950s-60s, 1970s, 1980s-90s, is portrayed by a different character. A true Cher fan would know that this is befitting Cher's iconic fashion statements during her prime, as well as where she was in her career and personal life varied per decade. So if you're keen on getting the lowdown on Cher's life while being entertained by her numerous number 1 hits, there's nowhere else to get it except watching the Cher Show this spring!
If you want to catch this incredible music in Boston, you'll surely enjoy the state-of-the-art facilities of the Wang Theatre. As part of the Boch Center, the music hall boasts a top-tier sound and lighting system plus 3,500 plush seating for your utmost comfort. Every part of the venue is specially designed to provide guests with the ultimate entertainment experience!
So what are you waiting for? Experience the Cher Show by clicking on the Get Tickets link now!