Wang Theatre | Boston, Massachusetts
Puppet master and ventriloquist extraordinaire, JEFF DUNHAM is heading out to the beautiful Wang Theatre for three outstanding nights of thrilling entertainment that will leave you floored with laughter on January 25th, 26th, and 27th. So you have three incredible opportunities to check him out or watch him on all three nights in a row. His unique ability to entertain people of all ages has earned him a reputation as one of the most unique artists of our time, and his shows are always well received by audiences around the world. As such, he has built up a massive following, allowing him to sell out venues whenever he passes through, and while that is a really good thing, it does mean that tickets are often hard to come by. But don't sweat it; we've got you on this one. Reserving your seats is as easy as clicking the "GET TICKETS" button located above.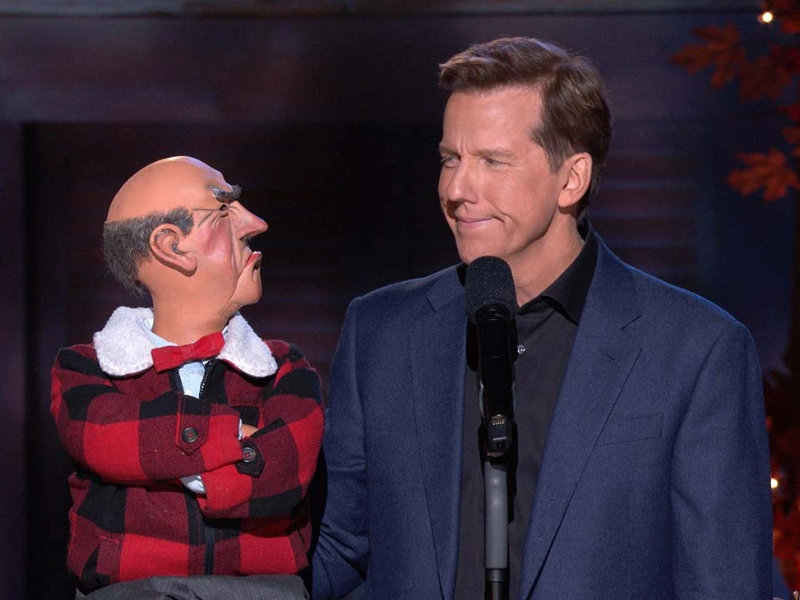 Jeff Dunham's talent is unmatched, but it was a long, hard road for him to get to where he is now. His interest in ventriloquism began at the tender age of eight. His parents gave him a Mortimer Snerd toy as a gift for Christmas. The next day, he hit up the local library and borrowed a how to book on the subject. He would carry on practicing, and by the fourth grade, he told himself that he would be the best ventriloquist out there.
By his teens, he had started performing for live audiences at church, school events, and even Six Flags. His puppets acted as a shield and allowed him to say the things that were too obscene to say himself—a clever move that made him a hit with adults. In 1976, word spread, and a local news reporter picked up his story, and he made his TV debut.
In high school, Dunham was now appearing on TV ads for Datsun car dealerships in Tyler and Dallas. He would also use high school as training grounds; he once dealt with a heckler and won over his audience, and he would also use his yearbook photos, where he would pose with his puppets, as professional images for his act. His peers at the time even voted him the most likely to succeed after graduation.
During his junior year at college, Jeff was raking in $70,000 and opening for legendary acts such as Bob Hope and George Burns, and in 1986 he added two new members, Peanut and Jose Jalpeno, to his act.
At the time, there seemed to be no more room for ventriloquism in comedy, and so in 1988, he moved from Texas to Los Angeles. There he befriended a comedy club owner, Mike Lacey, and would sharpen his act even further by watching other comedians perform.
It was a hard grind for Dunham, who got cancelled several times due to a variety of reasons, but he persevered, and in 2003, he got his big break with an appearance on Comedy Central Presents, which allowed him to showcase his unique brand of comedy to a wider audience. From there, he went on to create his own television series and tour the world with his popular characters.
Now you get to experience all of that when he comes to the Wang Theater for an incredible show. You need to secure your tickets now, and you can do so right here, so don't delay.