Wang Theatre | Boston, Massachusetts
Australian rock band Crowded House is coming over to North America for a long-awaited fall tour. The 21-date trek will have the legendary rock quintet stop at the Wang Theatre in Boston, Massachusetts, on Saturday, 10th September 2022. Fans can expect the award-winning band to perform songs from their latest album, Dreamers Are Waiting, and their catalog of hits and fan favorites from their previous album. This is the band's first North American tour since their reunion in 2019! If you love Crowded House, you should get your tickets now and experience the music of Crowded House at the Wang Theatre!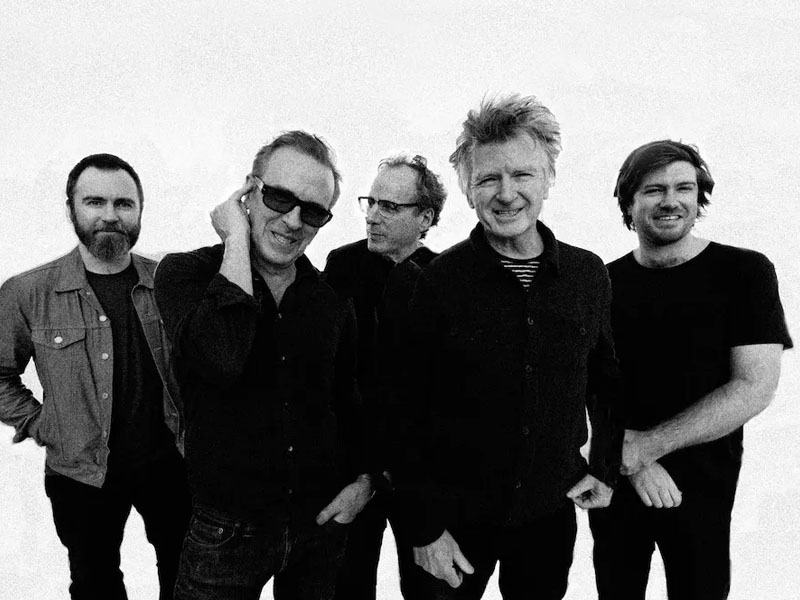 Crowded House enjoyed commercial success in Australia and New Zealand from the late '80s to the mid-'90s. The band has released seven highly-regarded studio albums and sold over 15 million copies worldwide. In 1986, the band dropped their self-titled debut album, which topped the Australian charts and peaked at number 12 on the U.S. Billboard 200 chart. The record spawned the massive hits "Don't Dream Its Over" and "Something So Strong." The self-titled debut album earned six platinum certifications in Australia and single platinums in the U.S. and Canada. In 1988, the band followed their debut effort with another number 1 album, Temple of Low Men, which featured the singles "Better Be Home Soon" and "When You Come."
In 1996, the band decided to break up, and each member started their solo musical project. During this time, the band released compilation albums, Afterglow, which performed moderately well on the charts, and Classic Masters. The band eventually reunited in 2006 and started to work on new music. In the late 2000s, Crowded House released two number 1 albums, Time On Earth and Intriguer. Time On Earth, which earned a platinum certification in Australia one week after its release, featured the hits "Don't Stop Now," "She Called Up," and "Pour Le Monde." Meanwhile, Intriguer featured the critically-acclaimed "Saturday Sun." In 2021, the band released their latest album, Dreamers Are Waiting. The band initially scheduled a tour to promote the album in 2021 but was eventually rescheduled to 2022.
Tickets to see Crowded House at the Wang Theatre are now available!