Wang Theater At The Boch Center | Boston, Massachusetts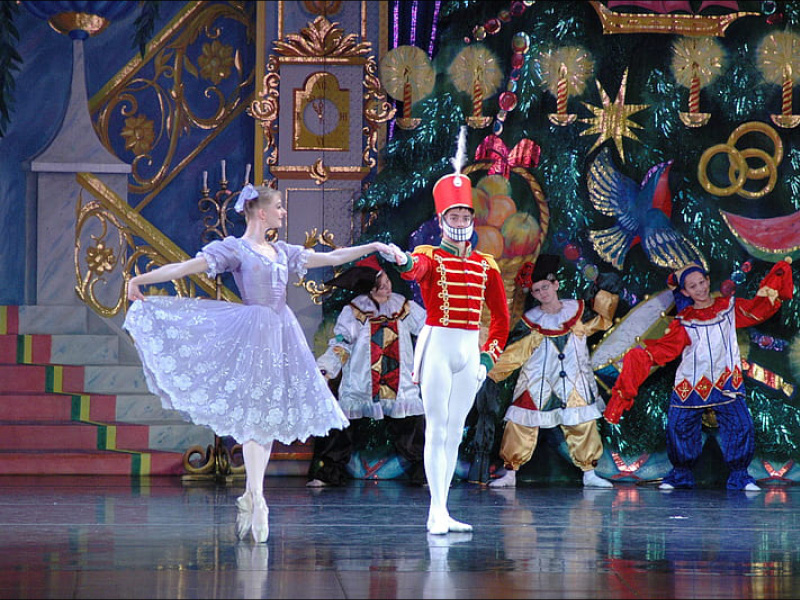 Get ready to jingle those bells, Boston!
You better watch out, and you better not cry, 'cause NUTCRACKER! Magical Christmas Ballet is a comin' to town! Grab your tickets and prepare for a night of magical enchantments on Thursday, December 7th, 2023, at the Wang Theatre in beautiful Boston, Massachusetts. A sea of eager faces, the air electric with excitement, all watching the tantalizing twirls, graceful leaps, and jaw-dropping pirouettes - it's the ballet event of the year, and a holiday extravaganza like no other!
Talmi Entertainment have been spreading Christmas cheer for over three decades, and they've got it down to a science. Their ballet company is hard at work, bringing together top talents from all over the world. We're talking dancers from Ukraine, Tokyo, Italy, Russia, Kazakhstan, Poland, Germany, and more – it's a real United Nations of twirls and pirouettes!
NUTCRACKER! Magical Christmas Ballet isn't just any show; it's a record-breaking, heart-thrilling sensation that's wowed audiences from coast to coast. From the Big Apple to the City of Angels, and even the snowy hills of Calgary – this ballet is the real deal! What songs can you expect, you ask? Well, get ready to tap your toes to Tchaikovsky's timeless tunes. The music will sweep you off your feet faster than a snowflake in a blizzard! Award-winning principal dancers? Check! A corps de ballet of 40 Vaganova-trained ballerinas? Double check! 10-foot tall playful puppets, hand-painted backdrops that are prettier than a picture, and costumes that will leave you speechless? Triple check!
The critics can't stop raving, either. The LA Times calls it "disarmingly poetic." The Minneapolis Pioneer Press says it "sweeps you up in the bliss of beauty," and the Arkansas Democrat-Gazette notes "stunning visuals, effortless dancing…full of joyful energy." You're in for a visual feast!
The Wang Theatre, nestled in the heart of Boston, is the place to be. Expect plush seats, sparkling chandeliers, and a lobby that's fancier than a penguin in a tuxedo. You won't just watch a show; you'll step into a world of wonder! The Wang Theatre has all the bells and whistles of a top-tier venue. Concession stands with popcorn so buttery, it's like eating clouds. Restrooms as pristine as a snowy mountaintop. And don't forget the souvenir shop – it's a treasure trove of Nutcracker goodies!
This ballet isn't just about entertainment; it's about giving back to the community. Creative Development Residencies, workshops, and performances for all children – they've got it all. It's like a holiday gift that keeps on giving! But it gets even better. NUTCRACKER! Magical Christmas Ballet's "Dance with Us" program lets local kids shine alongside the pros. It's like being handed a golden ticket to ballet stardom! Young dancers, this is your chance to twirl in the spotlight!
So, what are you waiting for? Tickets are selling faster than hotcakes on a chilly winter morning! Don't be a Grinch; join the Nutcracker party! Grab your seats, invite your friends, and let's make December 7th, 2023, a night to remember. It's a holiday tradition that's Nutcrack-tastic!