Wang Theatre | Boston, Massachusetts
It is a rare occasion when two incredible bands come together for a co-headlining tour, but when it does happen, they create an unforgettable experience, and that is exactly what you will get during the Lettuce and Steel Pulse concert coming to the Wang Theatre on Sunday, June 25, 2023. Lettuce will bring their funky hip-hop fusion and tight musicianship, and Steel Pulse will provide their infectious roots reggae beats. Together they will create an electric atmosphere that will be tonnes of fun and promises to be a night filled with non-stop entertinament. Both bands have an incredibly loyal fan base that will all want to be there, so expect the already limited tickets to sell out very quickly. Luckily, this is one of the best places to reserve your spots, and getting yours is as easy as clicking above on the "GET TICKETS" link. Do not waste a single minute. Get it done right now!!!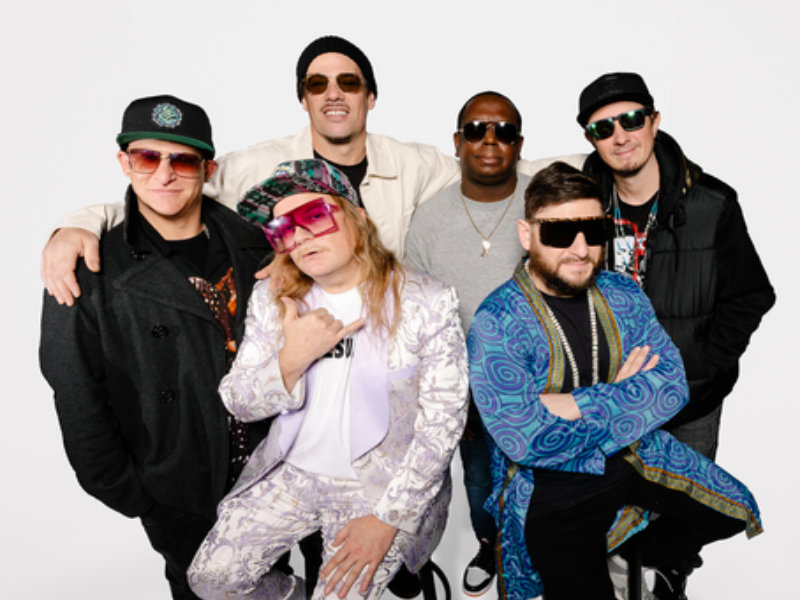 Lettuce is an American band that makes some of the hottest funk, hip-hop, and jazz fusion music on the planet. They formed in 1992 and performed that summer before parting ways. Only in 1994's fall season did they get back together. Their name Lettuce is a play on the words "let us play" which they would ask club owners during their formative years. The band members include Adam Deitch on drums, Adam "Shmeeans" Smirnoff on guitar, Erick "Jesus" Coomes on bass, Ryan Zoidis on saxophone, Eric "Benny" Bloom on trumpet, and Nigel Hall on keyboards and vocals.
Influenced by funk legends, Herbie Hancock, Tower of Power, and Earth, Wind, and Fire, they have created eight superb studio albums, which are "Outta Here" (2002), "Rage!" (2008), "Fly!" (2012), "Crush" (2015), "Mt. Crushmore" (2016), "Elevate" (2019), Resonate (2020), and Unify (2022).
Steel Pulse hails from the UK, having formed in 1975. While they have gone through several lineup changes, band members currently include David Hinds, Selwyn Brown, Sidney Mills, Amlak Tafari, Wayne Clarke, David Elcciri Jr., Stephen Bradley, Zem Audu and Baruch Hinds. They have been providing the most infectious roots reggae rhythms ever since and making history as the first non-Jamaican group to win Best Reggae Album at the Grammys for their 1986 album, "Babylon the Bandit"
When (former member) Basil Gabbidon and David Hinds heard "Catch a Fire" by Bob Marley and The Wailers, it sparked an idea for the band Steel Pulse, but it was not an easy journey. While their music resonated with fans it was an uphill struggle being refused live dates at venues for their Rasta beliefs. Fortunately, to the delight of people everywhere, they persevered and created the music we love today.
These two groups don't just make music; they are an entirely different experience altogether. Lettuce will provide a soulful joy ride on a cloud of funky beats and groovy rhythms while Steel Pulse will speak to your soul as they take you on epic journey that uplifts the spirit.
You don't want to pass up this rare opportunity, so be sure to snag some tickets right now before they sell out. Something this special will not come around very often.