Wang Theatre | Boston, Massachusetts
Ready, Steady, Wiggle! Yes, you heard that right! The most popular and highly anticipated children's entertainment group, THE WIGGLES, are coming to the Wang Theatre in Boston, Massachusetts on Monday, September 18th. It's time to get the whole family ready to sing, dance, and wiggle your way through this FUN-FILLED musical performance by The Wiggles!
The Wiggles will deliver high-energy performances, bringing their live action to the stage, including family favorites such as "Do the Propeller," "Hot Potatoes," and "Rock-a-bye Your Bear." This exciting event is guaranteed to have children and parents singing and dancing along! Featuring a new extended lineup with Anthony, Simon, Tsehay, Lachy, Caterina, Lucia, John & Evie, along with the Wiggly friends Dorothy the Dinosaur, Wags the Dog, Henry the Octopus, and Captain Feathersword. It's all the Wiggles, all the fun!
Don't miss out on this once-in-a-lifetime opportunity to see The Wiggles live! There will be lots of singing, dancing, and wiggling— surely making it a memorable night for the whole family.
Wiggle your way to grab your tickets now!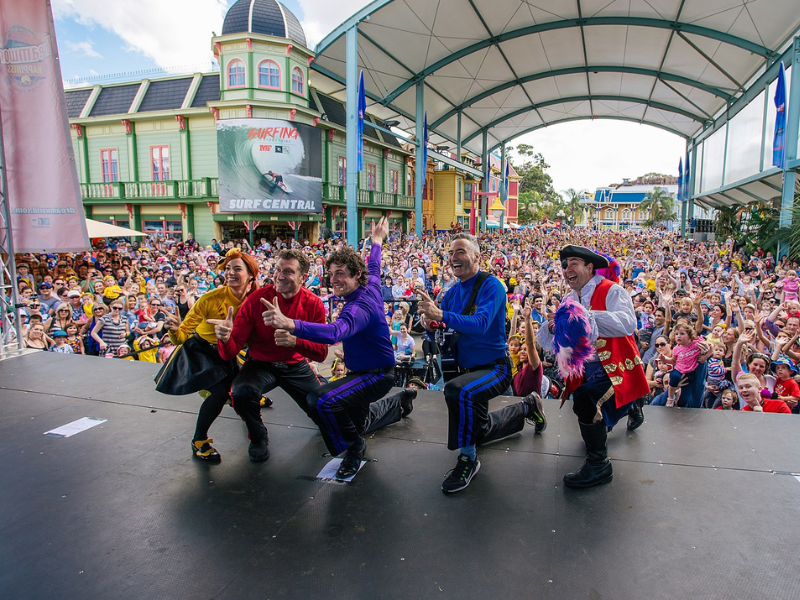 The Wiggles are coming to Boston! They're going to perform songs from their latest series, Ready, Steady, Wiggle! Don't worry, the classic fan favorites like "Do the Propeller," "Hot Potatoes," and "Rock-a-bye Your Bear" will be played too! It's an action-packed event that promises to entertain your family with exciting songs and wiggles! And the best part is that all the Wiggles' friends will be there too; the Wiggles and friends will make it an even more joyful experience for the children. Get your dance shoes ready!
Your old-time favorite members, Lachy, Simon, Anthony, and Tsehay, along with newer members Caterina, Evie, John and Lucia will all be on stage to sing along with you!
The success of the group is all because of the fans from all over the world. So those of you who love singing and dancing along to the group's catchy tunes and crazy dances, this tour is for you. In 2022, they received the Best Children's Album and Best Australian Live Act awards at the 2022 ARIA Awards. The gang couldn't be any happier about the recognition they've received!
Now, The Wiggles are here in America for this long-awaited and awesome LIVE-ACTION performance. They can't wait to see all of you wiggling along with them in the crowd! It's a fun-filled, INTERACTIVE experience that will keep everyone thrilled and wiggly. Plus, the group has lots of special surprises in store for the whole family.
Anthony explains, "We can't wait to introduce families to our exciting new series of Ready, Steady, Wiggle! With eight Wiggles, four male and four female, our cast is gender-balanced to ensure that children can see themselves reflected on the screen. With over 50 songs, including brand new tunes and classic favorites, there's plenty of singing and dancing to have audiences wiggling along!"
The concert promises to create lasting memories for the whole family, with plenty of singing, dancing, and wiggling to keep everyone entertained. Get ready for this exciting event and buy tickets right now!