Wang Theater At The Boch Center | Boston, Massachusetts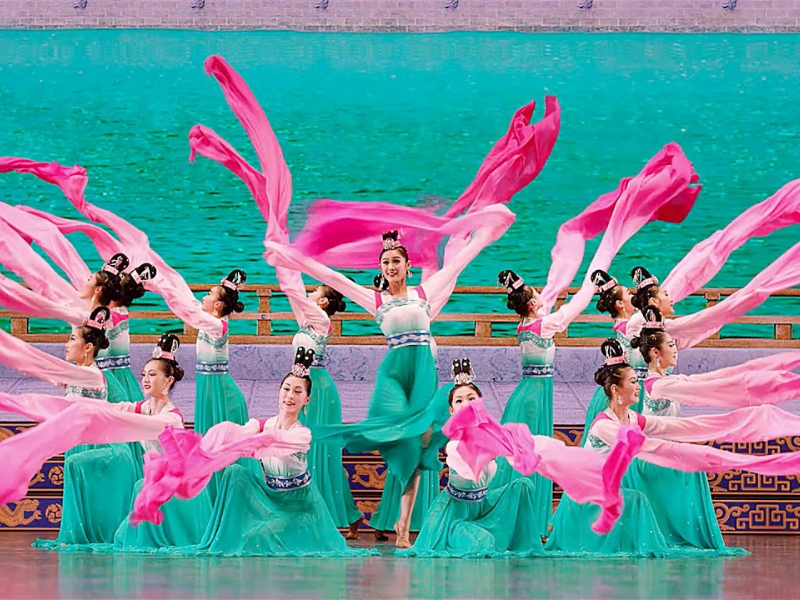 Bear witness to "the beauty of divine beings dancing" on December 28 as the Shen Yun Performing Arts company presents "China before Communism" at the Wang Theatre. In its lifelong efforts to preserve 5000 years of China's sprawling culture, Shen Yun has performed exciting excerpts from the country's countless myths, legends, and historical records to millions of audiences worldwide. Closing out the year with a flourish, the New York-based performing arts company once again showcases 17-18 new dance vignettes exhibiting classical, folk, and ethnic forms, with 2 or 3 outstanding vocal and orchestral solos. The 2-hour event will also feature an immersive animated backdrop at the Wang Theatre in Boston, Massachusetts, marrying the venue's beautiful Renaissance architecture with state-of-the-art screen technology. Discover the great eras of Chinese civilization through exquisite dance and music. Don't regret missing this show so book your seats now!
Immerse yourself in the LIVE spectacle of Shen Yun Performing Arts on December 28 as they narrate China's stories of yore through dance at the Wang Theatre, Boston.
"Beautiful... A nimble mastery of traditional talents." - Chicago Tribune
This internationally renowned dance company found its roots in 2006, with the express purpose of showcasing China's five thousand-year legacy. Quickly establishing itself in the scene, Shen Yun became a theatrical hotspot for society's upper echelons, from high-ranking CEOs to A-list celebrities, with over 200 cities visited globally.
Every year, the company presents an all-new program featuring live orchestral arrangements, 17-18 dance pieces, and 2-3 musical solos. This 2023, Shen Yun Performing Arts rallies under "China before Communism" to continue their annual streak of celebrating Chinese heritage.
Heroes. Kings. Emperors. Myths and legends, and history recorded. Shen Yun's elegant routines of classical Chinese dance incorporate these breathtaking tales and a harmonious fusion of Eastern and Western instruments. In this 2-hour event, audiences will enjoy original choreography and compositions, radiant costumes, and cutting-edge patented stage technology blending into a cultural milestone for one of Earth's greatest civilizations.
For this show, you should head for the Wang Theatre in Boston, Massachusetts, where a stunningly majestic stage awaits you and these world-class dancers.
Angelia Wang
Melody Qin
Tiffany Lin
Evangeline Zhu
Michelle Lian
Piotr Huang
Jay Huang
Kenji Kobayashi
Albert Yang
Victor Li
Elsie Shi
Angela Xiao
William Li
Miranda Zhou-Galati
Daoyong Zheng
Chad Chen
Kaidi Wu
Nara Oose
Karina Fu
Anna Huang
Lillian Parker
Henry Hung
Tony Zhao
Carol Huang
Ellie Rhao
Bella Fan
Jane Chen
Angela Lin
Victoria Li
Marilyn Yang
Justina Wang
Shawn Ren
Jesse Browde
Adam Parker
Ethan Guo
Roy Chen
Actor Michael Ealy, in a previous statement, describes his experience with the show.
"It's pretty impressive. I mean, I think majestical is the word that comes to mind at this point. It's the integration of the dance, the acrobatics, and the visuals with the background and the screen. It's pretty, pretty impressive… To all the performers, you are doing an amazingly wonderful job! This is a beautiful piece. I've enjoyed it thoroughly. I think it's educational. I think it's good for everybody to come see this and to try and introduce and immerse yourself in a new culture."
The Shen Yun Performing Arts company is coming to the Wang Theatre, Boston, on Thursday, December 28, 2023. Seats are limited - make your reservations now!