Wang Theatre | Boston, Massachusetts
The world's premier classical Chinese dance and music company, Shen Yun Performing Arts, comes to Wang Theatre on Saturday, November 13th, 2021. Shen Yun Performing Arts present: China before communism, people sought harmony among Heaven, Earth, and humankind, and take the courses of nature. But in 1949 the Chinese Communist Party came to power. It saw this spiritual heritage as an ideological threat and for decades tried to destroy these traditions. It nearly succeeded. This is the story of a lost Chinese dance, music and way of life. Brought back from the brink of extinction, this is a lost world of traditional Chinese culture.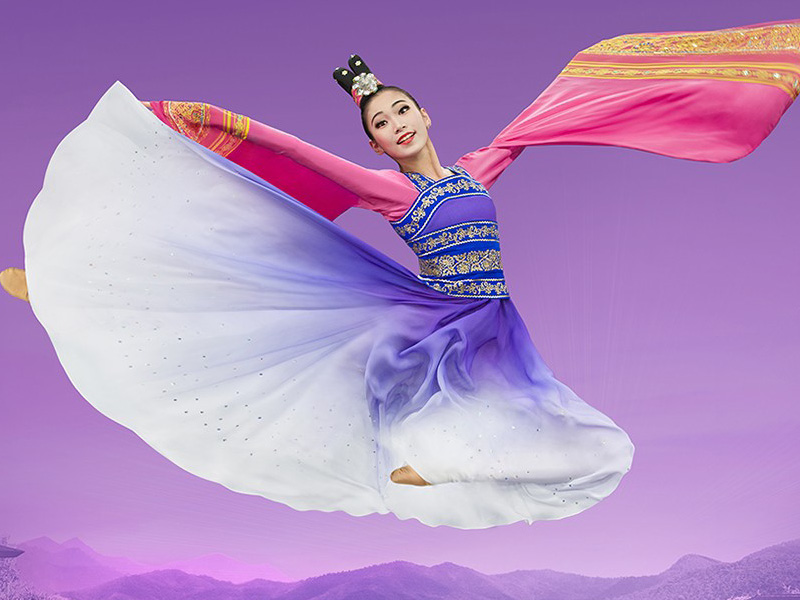 China was once known as "The Land of the Divine." This reflected a belief that its glorious culture was brought down from above. At the heart of the Shen Yun performance is an incredible art form known as classical Chinese dance. With its flips and gentle elegance, it is one of the most athletic and expressive art forms in the world. Classical Chinese dance dates back thousands of years. Dynasty after dynasty, it was enriched and refined, becoming one of the world's most comprehensive dance systems. With their vivid costumes, distinct rhythms, and unique dance styles, they whisk you up to the Himalayas or across the boundless Mongolian plains. In China today, it's regularly mixed with military or modern dance styles to the point that people don't know what exactly they're watching. Only Shen Yun performs classical Chinese dance in its purest form, preserving its traditional aesthetic the way it was originally passed down.
The Shen Yun Orchestra is the first in the world to permanently combine classical Western and Eastern instruments. Ancient Chinese instruments such as the soul-stirring erhu and the delicate pipa lead the melody on top of a full orchestra of Western strings, percussion, woodwinds, and brass. From the moment the gong is struck to herald the beginning of the show, you know you are in for something memorable. The music's blend of traditional Eastern melodies with powerful Western orchestration is pioneering, and Shen Yun's all-original compositions have won the praise of award-winning musicians and critics alike.