Wang Theatre | Boston, Massachusetts
There's something incredibly exciting about planning your holiday activities early! This Christmas season, you should experience a groundbreaking classical concert featuring one of the world's best sopranos! Sarah Brightman just announced her highly-anticipated A Christmas Symphony Tour, and she's set to conquer over 20 shows across North America! Prepare to be enchanted by exemplary and captivating vocals as the Grammy-nominated singer delivers her sensational hits, fan favorites, and a plethora of holiday-themed songs! The series of shows will bring out all the stops as Sarah Brightman will be accompanied by a grand orchestra, an impressive choir, and special guests! This exciting show conquered other countries last year and received wide acclaim from fans and critics! On Friday, 24th November 2023, the tour will make a coveted stop at the Wang Theatre in Boston, Massachusetts! So celebrate your holiday season with a bang by experiencing Brightman's A Christmas Symphony! Hurry and score tickets now!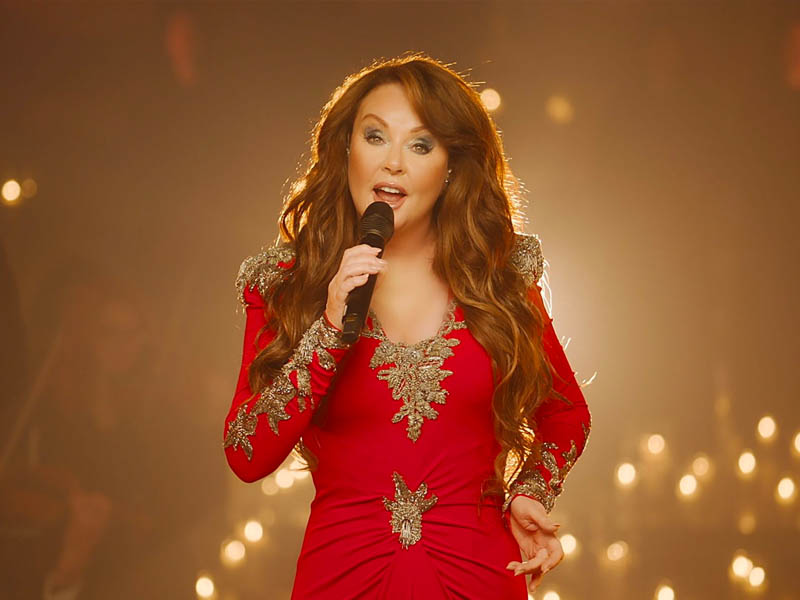 Classical pop songstress and actress Sarah Brightman is a critically-acclaimed performer who has wowed the world with her fantastic soprano voice. She has been known for her amazing performances in singles, such as "Time to Say Goodbye." with Andrea Bocelli, and tracks from the Phantom of the Opera soundtrack, "All I Ask of You," "Think of Me," and the title track, "Phantom of the Opera." In 1992, she performed the world-famous song "Amigos Para Siempre" for the Barcelona Olympic Games. The song remains one of Brightman's most popular staples today.
During the '80s, Brightman had a very successful Broadway career. She scored her second role in 1981 when she was cast as Jemimah in Andrew Lloyd Webber's Cats. After her time with the award-winning production, Brightman moved to the role of Kate in London's production of The Pirates of Penzance. For the rest of the decade, she appeared in The Phantom of the Opera, Song, and Dance, Nightingale, and Requiem Mass. In the mid-'80s, Brightman released a recorded single of Requiem Mass' "Pie Jesu." The song enjoyed phenomenal success and sold over 25,000 copies on the first day of its release. The following year, Brightman was nominated at the Grammy Awards for Best New Classical Artist.
Apart from Broadway, Brightman has also been featured in a couple of Operetta, including The Pirates of Penzance and The Merry Widow. During the '90s, she joined several highly-acclaimed plays, such as Trelawny of the Wells, Relative Values, Dangerous Obsession, and The Innocents. In 1990, she starred as Rose Vibert in the Broadway production of Aspects of Love.
As a recording artist, Brightmam has been releasing records since 1988. Her first album, The Trees They Grow So High. The album comprises well-known European folk songs, including "Early One Morning," "Sweet Polly Oliver," and the title track. Brightman moved on to release 11 more solo studio albums, including her latest effort Hymn, which was dropped in 2018. She has also recorded albums with Webber, including the highly-regarded Sarah Brightman Sings the Music of Andrew Lloyd Webber. Brightman's recording career has resulted in over 25 million albums sold worldwide and numerous platinum and gold certifications in various countries.
Her extraordinary career has also earned countless accolades, including three Echo Award nominations, a Grammy nomination, an RSH Gold Award, and a Golden Lion Award. In 1998, Guinness Worlds Records declared her "Time to Say Goodbye" as Germany's Best-Selling Single of All Time.
Catch the amazing Sarah Brightman this November at the Wang Theatre! Tickets are now up for grabs!