Wang Theatre | Boston, Massachusetts
Set out on an exciting adventure this spring with Paw Patrol Live! The sensational animated TV series will come to life on the stage this Sunday, 12th February 2023, at the Wang Theatre! Join Ryder, Chase, Skye, Marshall, Rubble, Zuma, Everest, and Rocky as the team tries to save the world from hi-tech Robot Dog Clones! This much-anticipated theatrical spectacle is part of Paw Patrol Live's extensive tour conquering major cities in North America! Expect nothing but fun-filled stories, favorite characters, and catchy tunes at this one-hour show designed to make your children laugh, clap, and sing along to the music! If you and your kids love Paw Patrol, score your tickets now and create fun and precious memories with your family!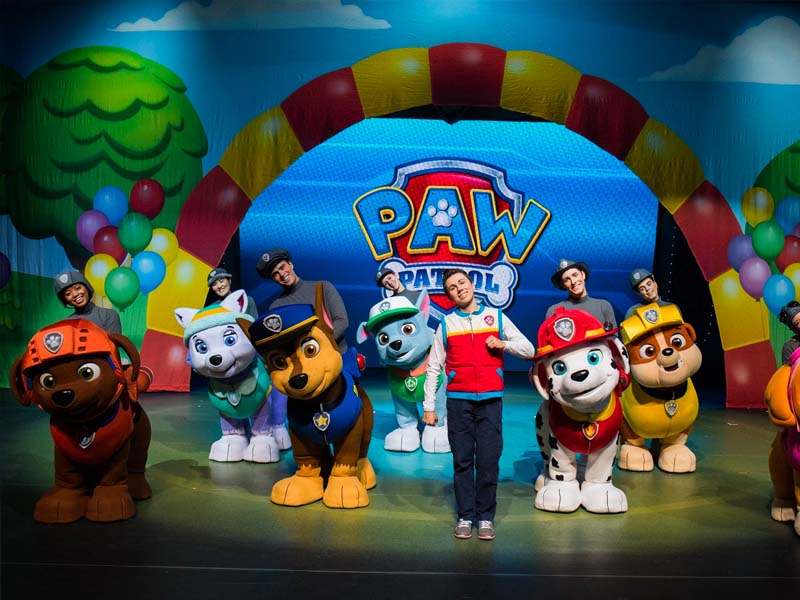 Paw Patrol Live at the Wang Theatre will feature a new story titled Heroes Unite! Ryder and his team are faced with the biggest challenge of their careers! The naughty Mayor Humdinger has stolen Robo Dog and made clones! Moreover, these clones have gone out of control and are taking over the world! It is now up to the Paw Patrol team to save the world from these chaotic canines. But will they succeed? Find out when you and your family come and see Paw Patrol Live at the Wang Theatre!
The show is set to feature all your favorite Paw Patrol characters! Ryder is the young, tech-savvy kid to lead the team, while Chase, who's second in command, serves as your friendly and heroic police dog. His job primarily searches and rescues; he will always be there when you're in trouble! Skye, riding a helicopter, is in charge of search and rescue in the skies! Are you stuck in a tall tree or mountain ledge? Skye will be there to help! If you need a handy dandy construction Pup, you can rely on Rubble to save the day! He and his trusty yellow bulldozer can dig through anything! If a fire breaks out, don't fret! Marshall is here and ready to put the fire out! Our heroes are capable of search and rescue by air, land, and sea. For water-related rescues, Zuma is here to help! Lastly, Rocky, who specializes in fixing mechanical problems, will always be there to assist the pups with any challenge!
Paw Patrol is a popular animated children's series created by Keith Chapman. The show, produced by Spin Entertainment, made its debut in the U.S. in August 2013 under Nickelodeon Network. Paw Patrol quickly became a hit among young children. The show has expanded to films, video games, books, toys, and live theatrical performances.
Experience Paw Patrol Live at the Wang Theatre by scoring your tickets now!