Wang Theater At The Boch Center | Boston, Massachusetts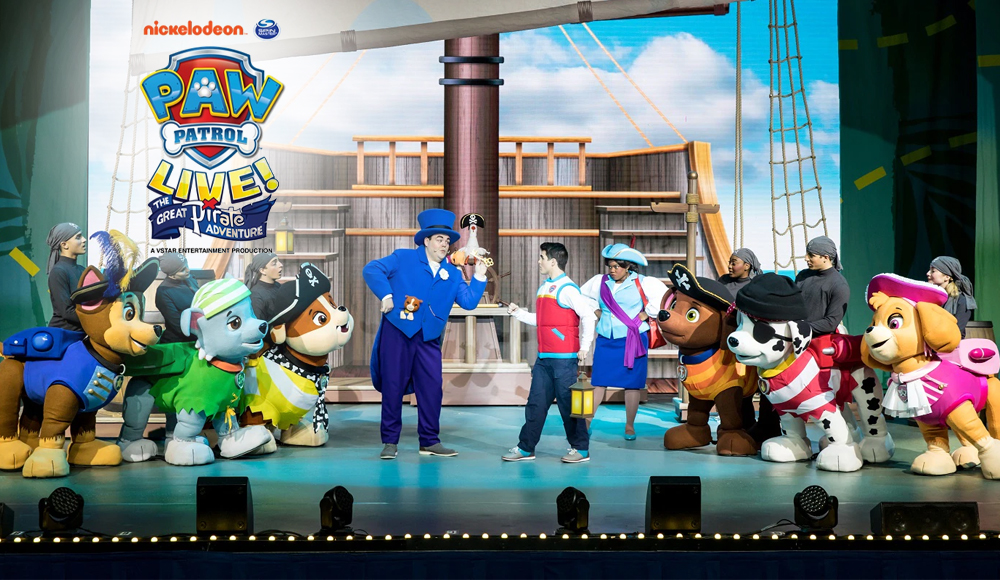 Everything's turning out in shipshape! Get your little paws ready as Nickelodeon's hit children's animated TV show, PAW Patrol, is hitting the stage for a series of shows at Wang Theatre. This time around, it's taking a spectacular pirate adventure to the little kiddos' world. PAW Patrol Live's The Great Pirate Adventure, happening on Sunday, January 21st of the new year, is bound to offer new adventures as the whole gang - Chase, Marshall, Rubble, Skye, Rocky, and Zuma joins the little heroes in saving the day. Solving puzzles, singing, and dancing to an action-packed day of rescuing Cap'n Turbot from a mysterious cavern and discovering a map that leads to exciting treasure, it's a PAWsome adventure for the whole family! One more thing: they're welcoming the newest pup in town - Tracker, embarking on his first mission as a PAWsome member of the PAW Patrol family. So, get the little kiddos pumped up for a day they'll forever cherish as their hero pups come to life. Book your tickets now!
An action-packed spectacular - full of exciting puzzles, singing, and dancing is coming your way. The globally-acclaimed Nickelodeon's kids' animated TV show, PAW Patrol, is coming to life. This time around, they're taking a world of pirates to Adventure Land. Getting the ship up and sailing to save Cap'n Turbot from a mysterious cavern, the hero pups and your little kiddos are bound to save the day... and discover exciting treasures.
"In Paw Patrol Live! "The Great Pirate Adventure," Mayor Goodway is getting everything shipshape for a big Pirate Day celebration in Adventure Bay. When Cap'n Turbot falls into a dark and mysterious cavern, it's Paw Patrol to the rescue! Chase, Marshall, Rubble, Skye, Rocky and Zuma save Cap'n Turbot and discover a secret pirate treasure map that leads them on an epic adventure, which includes help from the newest pup who is all ears, Tracker!" - PAW Patrol Live! producers shared.
Arrgh! The PAW Patrol squad needs all the help they can get! At The Great Pirate Adventure, they're welcoming a new brave pup to the family - Tracker! They're also counting on your little heroes to help save the day and lead the way, following a secret map that points to hidden treasures. X marks the spot! The Pirate Day Celebration is heading to Wang Theatre.
"PAW PATROL LIVE THE GREAT PIRATE ADVENTURE is a show for children that keeps them engaged and participating in the show as they work together to solve the mystery of finding the great pirate treasure," Broadway World shared in its review of the show.
Definitely worthy of all praise and acclaim; its depth, lights, scene changes, and engaging story make it worth the hype. It's not just another show for the kiddos; it's a chance for the whole family to bond and spend moments to cherish forever.
"It was heartwarming, engaging, and truly entertaining," Digital Journal shared in its review. "Seeing the smiles on the children's faces throughout the production was absolutely priceless."
It's definitely a priceless feeling when you witness your little heroes smile and giggle as they witness their favorite TV hero pups come to life. Everyone's in for a Great Pirate Adventure. Book the whole family's tickets by hitting that button now!