Wang Theatre | Boston, Massachusetts
Join the hosts of podcast My Brother, My Brother & Me on Saturday the 18th of June 2022 at the Wang Theatre, Boston, for a live recording of an episode of the advice show that has many listeners. Tickets are still available, so book yours to have seats to a show that will humour and humble you, giving opinions and guidance on some of the many modern issues we face. My Brother, My Brother & Me are known for their relatable, cheeky and warm approach to discussing topics and dishing out advice and opinions. It will be a show that encourages and informs, so secure your seats and book yours now!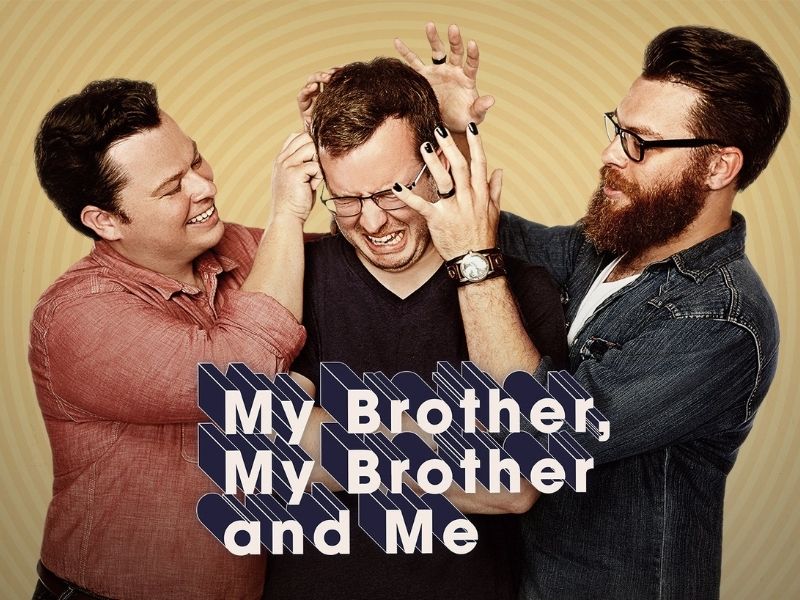 The trio of real-life brothers, Justin, Travis, and Griffin McElroy are recording live episodes of their podcast, My Brother, My Brother & Me, this year, inviting people to be their audiences as they discuss and tackle issues that we can relate to or personally face in modern living. The podcast was independently produced and released by the McElroy brothers from 2010 to 2011. The show was consistently listed in the top 10 comedy podcasts on iTunes and was a soothing balm of comedy and advice to listeners. The podcast joined the Maximum Fun network, reaching a broader audience and the camaraderie and natural bond of the brothers gave audiences a much-needed weekly dose of humour, honesty and companionship. The brothers' show features advice that is given through questions listeners have submitted themselves or found on the Yahoo! Answer services, the questions soon being dubbed as 'Yahoos'. Each brother has a field of expertise they can give authentic and honest advice on, turning the issues and problems, with an alchemist's expert precision, into wise advice that is relevant to the modern era. A problem shared is a problem halved, so join in on the laughs and advice with the McElroy brothers for their live recording of My Brother, My Brother & Me on 06/18/2022.