Wang Theatre | Boston, Massachusetts
Last year, Los Tigres del Norte (Tigers from the North) embarked on their much-anticipated La Reunión Tour, which extended until spring 2022. Due to popular demand, the legendary norteño band just added more fall dates. Fortunately for the folks of Boston, Massachusetts, Los Tigres del Norte are coming to the Wang Theatre on Friday 28th October 2022! The beloved band from Sinaloa, Mexico, is set to deliver their greatest hits, fan favorites, and new tracks from their latest EP, La Reunión. If you're a fan of norteño, you should grab your tickets now and experience Los Tigres del Norte's long-awaited reunion at the Wang Theatre!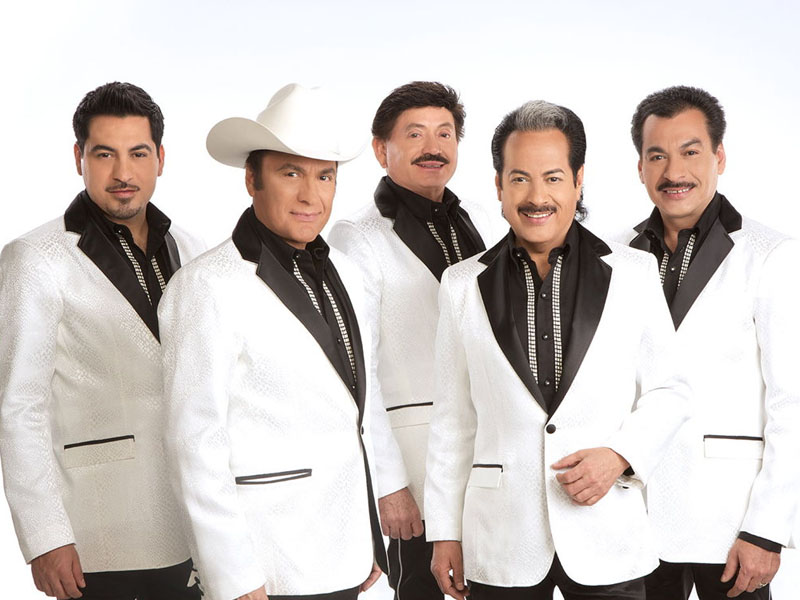 Los Tigres del Norte is one of Mexico's most celebrated norteño bands. Composed of Jorge Hernández, Hernán Hernández, Eduardo Hernández, Luis Hernández, and Óscar Lara, the band has released 50 efforts and sold more than 60 million copies worldwide. In 2021, the band dropped their latest album, La Reunión, containing 12 highly-acclaimed songs, including the title track.
The band was formed in 1968, and their careers span more than five decades. The band's lyrics often delve into politic corridos and narcocorrido, a new genre that narrates drug gang members' experiences. Some of their music is banned in their own country. However, Los Tigre del Norte has been recognized as "La Voz del pueblo" (the voice of the people). The band has continuously spoken out regarding issues that affect the Latin community. Their music tackled gun violence, immigration, and cash bail reform topics.
Los Tigres del Norte has won five Grammy Awards for its body of work. In 1988, their 18th album Gracias!… América…Sin Fronteras won the Grammy Award for Best Mexican/Mexican-American Album. In 2009 and 2010, Los Tigres del Norte won Best Norteño Album for their albums, Raices and Tu Noche con Los Tigres del Norte. Two years later, the band again won the Best Norteno Album category with their live album, MTV Unplugged: Los Tigres Del Norte And Friends. Lastly, the band's 2016 album Realidades won the Best Regional Mexican Music Album (including Tejano).
Tickets to see Los Tigres del Norte light up the Wang Theatre are now available!