Wang Theatre | Boston, Massachusetts
Brace yourselves for an evening of hilarious comedy events from one of today's premier stand-up comedians. Join the Just For Laughs 2018's "Stand-Up Comedian Of The Year," Jo Koy, in a two-hour rib-tickling show highlighting his traditional comedic storytelling this Saturday, 15th of October, at Boch Center's Wang Theatre. Be entertained by new materials, which he pulled inspiration from his family, his son, and his surprisingly relatable stories of growing up with an Asian mom. Secure your tickets now by clicking on the "Get Tickets" link on this site. Prepare to laugh with and laugh at the one and only Jo Koy in this leg of his "Funny Is Funny World Tour." See you there!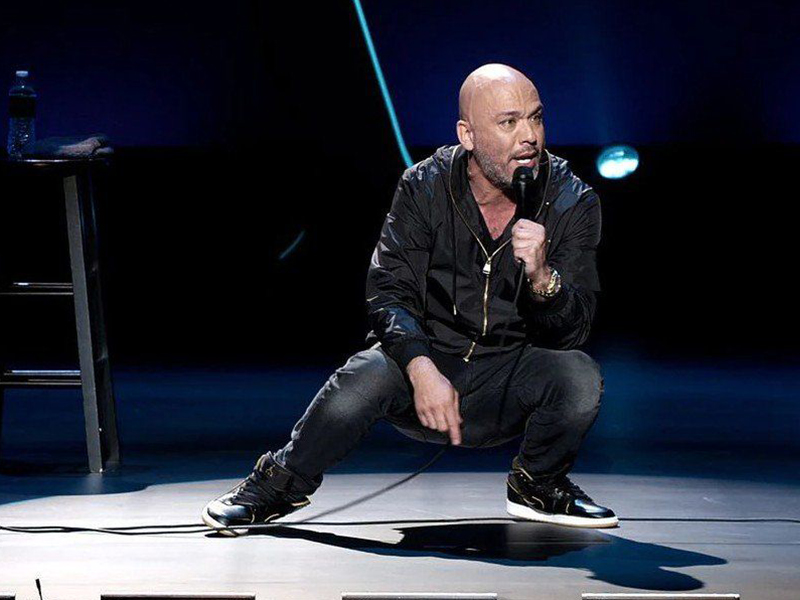 Jo Koy's rise to stardom can be attributed to his relatable style of comedy, which focuses on "laughing at ourselves type of behavior." His old-school approach to comedy works in his favor as he doesn't tend to offend anyone with his acts. Instead of talking about politics or Hollywood gossip, he's more attuned to traditional comedic storytelling.
This ability to naturally make people laugh, combined with an accessible social media presence, makes it understandable why Jo Koy has seen his profile grow in recent years.
On his official website, Jo Koy highlights breaking the record in 2017 for the most tickets sold by a single artist at The Neal S. Blaisdell Concert Hall in Honolulu. In 2018, he was given the prestigious "Stand-Up Comedian Of The Year" award at the Just For Laughs Comedy Festival in Montreal.
In addition, in 2019, Jo Koy sold-out 5 shows at the San Diego Civic Theatre, the most consecutive sold-out shows for a comedian. He recently became the only comedian to sell 17,000+ tickets, over 30 shows (in one year) at the Brea Improv. He also reached #1 on the 2019 Billboard Charts for his stand-up comedy album, ​"Live From Seattle."
Moreover, the comedian also thrives outside the comedy scene through his weekly podcast, ​The Koy Pond with Jo Koy ​by Starburns Audio. He also is a regular roundtable guest on the talk show "Chelsea Lately." He also had several appearances on different shows such as ​"The Tonight Show Starring Jimmy Fallon," "The Late Late Show with James Corden," "Jimmy Kimmel Live," "Last Call with Carson Daly," and many more.
Today, the comedian tours worldwide on his ​"Funny is Funny World Tour" ​with all new material. Catch him this Saturday, 15th October, at Wang Theatre, Boston.