Wang Theater At The Boch Center | Boston, Massachusetts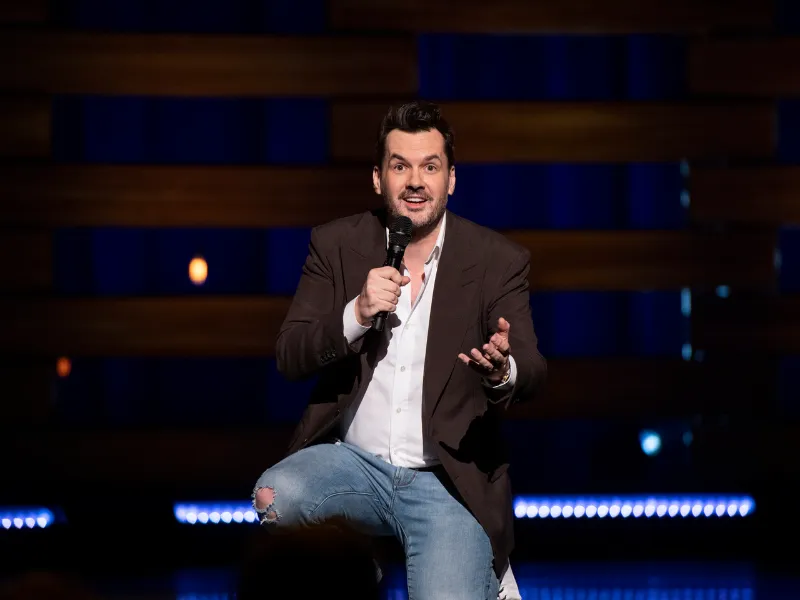 Hailing from the mystical land of Sydney, Australia, Jim Jefferies sets out for a side-splitting Saturday night at the Wang Theatre on January 13! There's no end in sight—our headliner's "Give 'Em What They Want" tour is extended again, adding eighteen additional dates for 2024. Recently crowned as one of the world's Top 5 touring comedians, Jim Jefferies is taking his stand-up a notch further with more hilariously thought-provoking anecdotes! Like a true Aussie, he first caught global attention by being attacked during his 2007 Manchester Comedy Festival performance. He also hosted Comedy Central's WGA Award-nominated late-night talk show, "The Jim Jefferies Show," and won the 2019 Just for Laughs Comedy Award for Stand-Up Comedian of the Year. Don't keep the Wang Theatre waiting because this venue is sparkling up Jim Jefferies' show just for you! Get your tickets now!
Get your affairs in order because Sydney-born comedian Jim Jefferies has released more dates for his yet-again extended "Give 'Em What They Want" tour! This international production first launched towards the end of 2022, hopping from North America to Europe to Asia, establishing Jim as one of the Top 5 touring comedians of his generation. Now, fans can anticipate eighteen new shows for 2024, including a second-day outing on January 13 at the Wang Theatre!
"This man is passing a kidney stone and still put on one of the funniest performances I've seen to date. Can't recommend a more relatable and honest comic that checks the boxes at every level. What a beast!"
Jim Jefferies is your go-to guy for masterfully crafted comedy that will leave you equally deep in thought and howling in fits of laughter! Though Jim debuted in the stand-up scene as a one-liner spitting act, he eventually moved on to quirky anecdotal humor to fit his hour-long sets. Funnily enough, he owes his initial international fame after getting attacked during his gig at the 2007 Manchester Comedy Festival. Not one to waste the humor in being at the receiving end of violence, Jim incorporated footage from the incident in his first stand-up special "Contraband." The success of the show spawned three more in the following years: "I Swear to God," "Alcoholocaust," and "Fully Functional." His most recent special is 2023's "High & Dry," a strange collection of stoned koala stories and middle-aged man problems.
Jim also co-created and starred in the hit FX sitcom "Legit" and Comedy Central's "The Jim Jefferies Show," which was nominated in the 2018 Writers Guild of America Awards for Best Comedy/Variety Series. In 2019, the Just for Laughs Comedy Festival honored him with a Stand-Up Comedian of the Year award.
Recognized as one of Boston's most culturally significant landmarks, the historic Wang Theatre exudes the vaudevillian splendor of the Roaring '20s. Its gorgeous Renaissance backdrop makes a compelling contrast to Jim's contemporary humor, with stellar acoustics and interior lighting to boot. Book your tickets soon and get front-row seats to Jim Jefferies' Saturday stand-up LIVE this January 13 in Boston's foremost performing arts venue!