Wang Theatre | Boston, Massachusetts
Combining his mastery of puppets with ventriloquism and comedy, JEFF DUNHAM has created an incredible career that has seen him perform for audiences around the world and has spanned several decades. His sheer tenacity has seen him through hard times to the point where he has now become a household name and has packed venues. His observational humor and perfect timing will leave you rolling over with laughter line after line, and all the fans are going to want to check him out when he comes to the Wang Theatre on January 25th, 26th, and 27th. This will be one of the most perfect ways to start 2024 and will create memories that will last a lifetime. So for a thrilling adventure with Peanut, Walter, and Achmed The Dead Terrorist, be sure to grab your tickets right here and now before it is too late by clicking the "GET TICKETS" button above.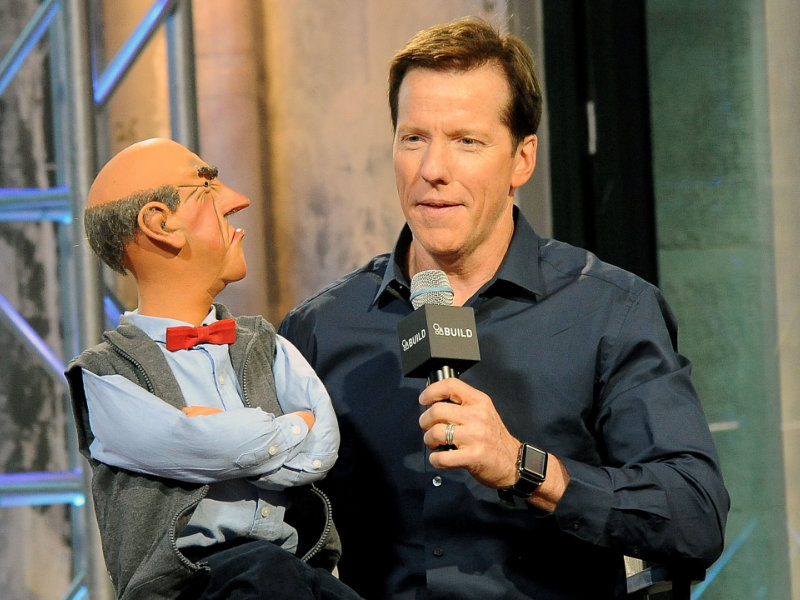 Jeff Dunham has been entertaining fans for a very long time, and just about everyone knows who he is. Just in case you don't, here is the lowdown: Jeff's interest in comedy and ventriloquism started at the age of eight, when he received a Mortimer Snerd dummy toy for Christmas.
As a teenager, he would wow adults with his performances, saying things that would bit normally be heard from a person his age, but from a puppet, it wouldn't be so bad. Using this as his hall pass, he became a hit and would take his act to Church, Six Flags, and school events.
A performance as unique as his doesn't go unnoticed, and he started making appearances on TV, especially after a local news reporter broke a story about him. He would do advertisements on TV for car dealerships and would go on to open for some of the biggest names out there, like Bob Hope and George Burns.
His unique creations, Walter, Jose the Jalapeno on a Stick, Bubba J, Peanut, Achmed the Dead Terrorist, and Url, capture almost every element of American culture. That is why they have become so popular, and fans can really relate to his comedy. Not only is his act known world-wide, but he has achieved incredible commercial success by packing venues to the brim, creating nine critically acclaimed comedy specials, touring the world, and also having a Star on the Hollywood Walk of Fame.
The media love him, and he has been profiled on several different media outlets, including the LA Times, The New York Times, The Today Show, The Tonight Show, and the list goes on. Forbes Magazine named him the third best paid comedian, behind only Jerry Seinfeld and Chris Rock. He has over a million subscribers on YouTube and Facebook followers, and between them, he has achieved over a billion views, and his DVDs have sold in excess of seven million.
He has achieved all of this and more despite several setbacks throughout his career, and now he brings all of his talents to the majestic Wang Theater for three incredible nights of awesome entertainment. You must be there with the rest of the fans, so grab your tickets while they are still available.