Wang Theatre | Boston, Massachusetts
The bestselling author and social media personality, Jay Shetty, will make your Wednesday night memorable this February 22 as he brings his "Jay Shetty: Love Rules Tour" to Wang Theatre at The Boch Center. The former monk turned life coach will inspire you through motivational talks that will change how you see life. If you are a part of the Jay Shetty community online, this is your chance to see the social media sensation in person. Prepare to be involved in an extraordinary show featuring Shetty leading the audience members through live meditations, experiments, and demonstrations related to health, love, and wellness. This will be the most important 90 minutes of your life. So be sure to get your tickets as early as today. Click the "Get Tickets" link for a fast and safe transaction.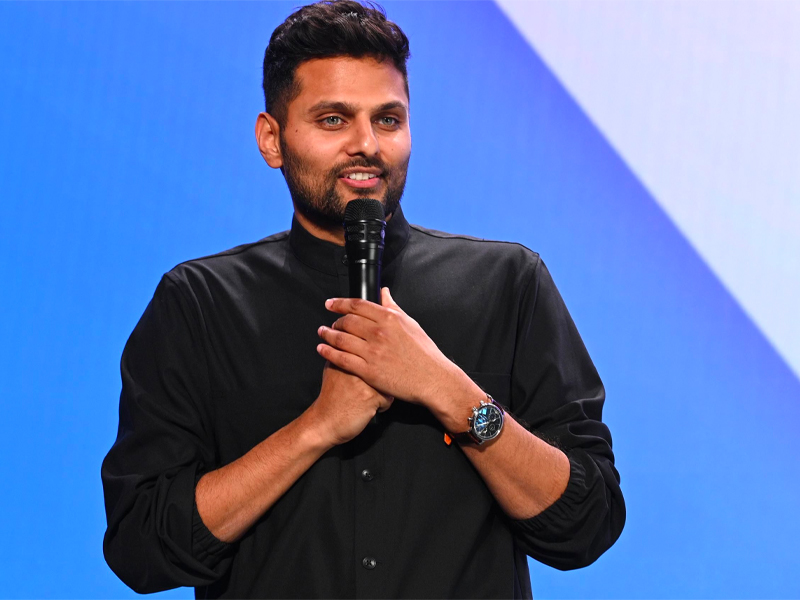 Social media celebrity Jay Shetty is one inspirational figure in the online community. He became well-known due to the impact of his books, podcasts, and social media content that inspired his followers to make positive changes in their lives. Jay's empathic approach has fostered an environment where people feel safe exploring their unique talents and abilities, increasing their chances of success and realizing their aspirations. His motivational speeches are inspiring because they demonstrate that any individual, regardless of background or situation, is capable of making positive changes in their life.
Inspired by the Hindu monk Gauranga Das, Jay Shetty started his own career as a life coach, writer, and podcaster. His writing draws from timeless principles while also addressing contemporary issues like stress and sadness. His speeches are emotionally engaging and educational because of his approachability and his ability to draw from his own experiences when discussing important themes. Many have been inspired by his mantra of "mindful living" and are now thinking about their own personal beliefs and goals in life.
This 2023, Jay Shetty is embarking on his very first world tour. The 32-date tour will follow the release of the internet personality's book, "8 Rules of Love: How to Find It, Keep It, and Let It Go." The book is a followup to his debut bestselling book "Think Like A Monk: Train Your Mind for Peace and Purpose Everyday."
Shetty, who believes that love is a universal language from which we can all learn and grow from, is happy to share the tour with his followers. "I have waited for this moment for years. I am so excited to be headed on tour to connect with my incredible community in person, to share space and energy. I promise you it will be an unforgettable experience. The opportunity to share what I've learned about love from my studies in ancient wisdoms, modern science, and personal experiences is something I am very grateful for," Shetty said in a statement.
Be one of the hundreds to experience Shetty's live meditations and demonstrations this February 22 at Wang Theatre at the Boch Center. If you are in the Boston area and seek to deepen your self-contemplation, secure tickets for his show. Click the Get Tickets button to secure your seats.