Wang Theatre | Boston, Massachusetts
Described as a "concept album", James Blake has announced his brand new album 'Friends That Break Your Heart', his first full-length in three years! And he prepared us by dropping the iconic "Say What You Will" which quickly got into Entertainment Weekly's Top 5. It's not hard to see why – of course, the song has signature Blake written all over it which already gives it enough edge, but the simultaneously hilarious and heartbreaking video featuring no other than FINNEAS is certainly a focal point of the song's success. What does a Grammy winner have to be insecure about? Well, someone who has eight. "Comparison really is the thief of joy.", says Blake when describing his new song. It's okay, James, to us you're just enough. And what's the best way to make your fans happy? Announce a tour, of course!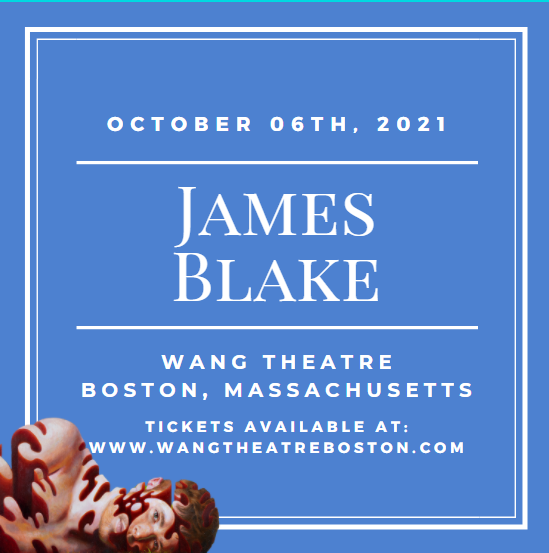 Fans and critics alike agree that James Blake is a master at his craft and whenever he drops new music, it tends to be an experience unlike any other. His melancholic brand of r&b has been praised by fans and his work has allowed him to collaborate with big artists like Travis Scott, and turn down some pretty big names as well, like Drake for example. It's been a while since he dropped some original music although that is about to change as he recently revealed that his new album Friends That Break Your Heart is on the horizon.
Blake's tour in support of his new album will kick off September 16th and 17th with a pair of gigs at San Diego's The Observatory, with the month-long, U.S.-spanning trek concluding October 16th and 17th with two nights at Atlanta's Tabernacle. After a few more stops, it quickly makes it's way over to the Wang Theatre for a show on Wednesday, October 6th. Tickets are still available.