Wang Theater At The Boch Center | Boston, Massachusetts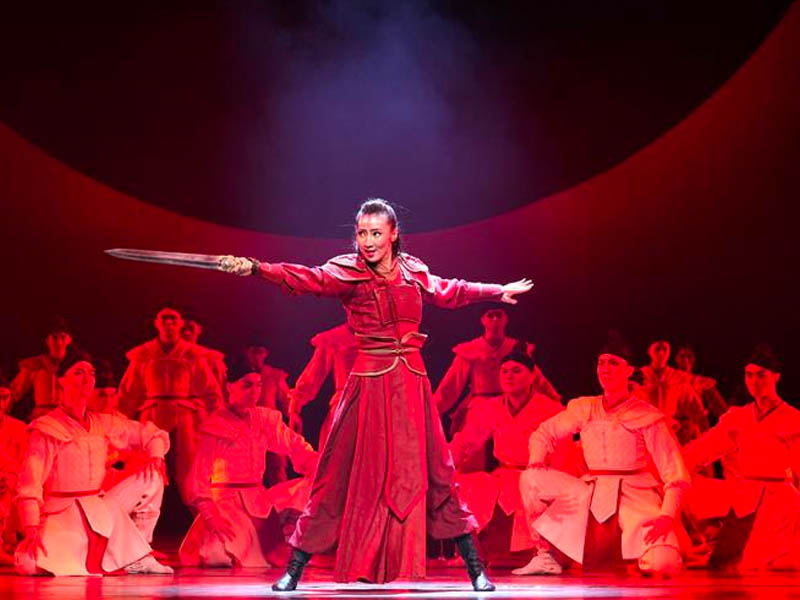 Experience the amazing Chinese classic tale with a modern twist! The groundbreaking story of Mulan reigns supreme this September, and it's being given a breathtaking adaptation through the power of dance! The Dance drama presentation, Mulan, is a trailblazing initiative of China Arts and Entertainment Group's Image China! This cultural exchange effort brings an exhilarating performance involving a variety of choreographies – all of which are a retelling of the classic Chinese tale! This amazing dance drama takes center stage at the Wang Theatre at the Boch Center! Arts and cultural enthusiasts in Boston, Massachusetts, can look forward to a plethora of outstanding presentations as Mulan conquers the theater on Saturday, 23rd September 2023! This show is guaranteed to be one of the most aesthetically and aural-pleasing shows you'll ever see this season! If you want to experience this fantastic drama dance, Mulan, you better hurry and score tickets now through the Get Tickets link!
Being a girl in ancient China is given a great new perspective as Mulan tells the story of a young woman who takes her father's place in the army. The timeless Chinese epic has won the hearts of many through its numerous adaptations. This fall, Image China brings forth groundbreaking production as part of their cultural exchange initiative. And what's a better way to showcase China's rich culture and history than by telling one of its most famous stories?
Mulan is a tale of loyalty, family devotion, a young woman's love for her father, and honor. Mulan, whose primary duty is to get married to an upstanding young man, abandons her place and disguises herself as a man. She had done this in order to take her ailing father's place in the army. While women are not allowed to join the military, Mulan portrays herself as her father's son and embarks on a long journey into battle. During this period, she finds friends, self-discovery, and learns martial arts. She ultimately finds love. But there are dangers in exposing her true identity.
This classic epic is given incredible choreographies, outstanding music, and great visual presentation through remarkable set designs and costumes. For this wondrous project, Image China has pulled out all the stops. Past productions from Imag China's Drama Dance Mulan have won numerous accolades in the past. In 2018, the show won China's most prestigious award, the 11th China Dance Lotus Award for Dance Drama. This honor was given by the China Federation of Literacy and Art Circles, as well as the China Dancers Association.
Since its inception in 2009, Image China has made it their mission to showcase Chinese culture and arts to the world. Image China's productions have reached across the globe, including New York, London, The Kenney Center in Washington D.C., Australia, New Zealand, Italy, and more. This 2023, Image China embarks on a North American tour, which includes a stop at the Wang Theatre in Boston, Massachusetts.
Catch the amazing dance drama Mulan as it takes over the Wang Theatre at the Boch Center on Saturday 23rd September 2023! Tickets are now up for grabs!