Wang Theater At The Boch Center | Boston, Massachusetts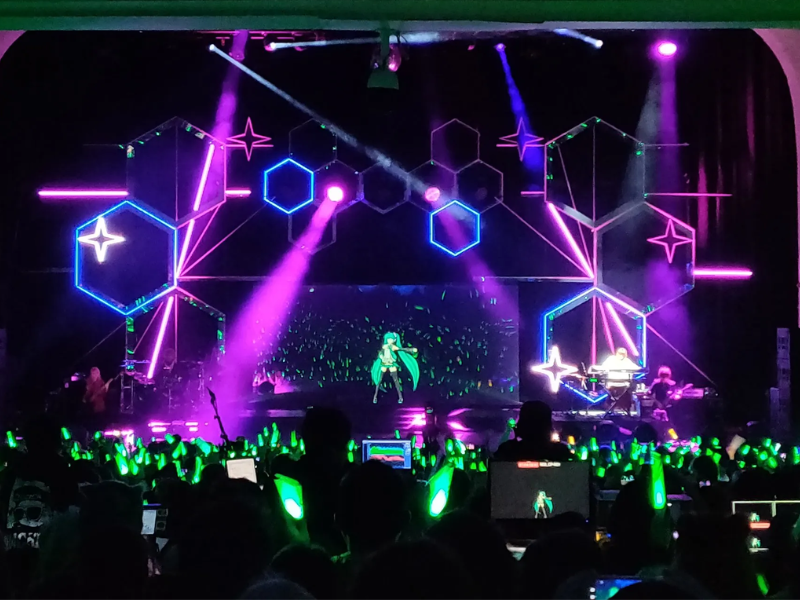 Japan's most famous blue-haired virtual avatar is surfing your way! Next spring, music sensation Hatsune Miku is crossing the ocean to perform at the grand Wang Theater in Boch Center on Thursday, May 9th. For the first time in Boston, the Hatsune Mike Expo will stop by Massachusetts as part of their North American Tour. Powered by Crunchyroll, the event will also be celebrating the 10th anniversary of this cultural phenomenon. Created by Crypton Future Media, this pop star is a computer-generated persona in 3D, well-loved for her unique voice and high-energy attitude. Don't underestimate her synthesized human voice - this Vocaloid software has performed in major events, such as opening for Lady Gaga, singing at the Late Show with David Letterman, and even being one of the headliners for Coachella. Everyone knows that the Wang Theatre is the greatest auditorium in the nation, known for hosting the most sought-after drama, music, and dance shows that arrive in the area! Start reserving your tickets today!
The future of live music is here, and she's just warming up! Hatsune Miku is making her way to the Wang Theatre in Boston on Thursday, May 9th!
Put simply, Hatsune Miku is a music software that rose to fame by enabling people to make their computer sing through encoded melodies and lyrics. From there, she gained much popularity as a character, eventually branching out into fields such as merchandise, video games, live events, and more.
Furthermore, the Hatsune Miku Expo is a world concert tour that is annually organized by Crypton Future Media. Each year, the convention brings along a variety of sub-events, including exhibits, workshops, and club events where fans can meet up and bond over the creative culture surrounding Hatsune Miku.
Internationally, she has gained over 2.5M followers on Facebook, and with a repertoire entirely originating from individual creators, she is considered the very first "crowd-created virtual talent." Although she is technically a virtual persona, she still continues to fill arenas while teaming up with the biggest names in the music industry, like Pharell Williams and Lady Gaga.
For the performance, Miku is limited to a transparent screen in the center of the stage - but a high-octane light show will be implemented to spread her energy to the audience, creating a Hyper Reality Show.
"Seeing these tunes performed is a full-throttle experience. Accompanied by four human musicians, Miku marches through J-pop, dance, and nu-metal, bringing out other virtual idols as her special guests," The Guardian shares.
VIP packages will also be available for the convention with the following special inclusions:
Early venue entry
One incredible top-price general admission ticket
Collectible HATSUNE MIKU EXPO Pass to commemorate your experience
HATSUNE MIKU EXPO Themed Merchandise Created Exclusively for VIP
Hailed as the anchor of Boston's Theater District, the Wang Theatre holds a 3,500-seating capacity that makes it one of the five largest stages in the entire U.S. nation. The venue hosts various dance, music, and comedy performances that continue to capture the attention of locals crossing the city! Go on and purchase your tickets now before it's too late!