Wang Theatre | Boston, Massachusetts
Witness the Grammy-winning band Gipsy Kings deliver their pop-rock tunes adorned with flamenco and salsa melodies to the Wang Theatre at the Boch Center on May 3, 2023. Listening to the Gipsy Kings' classic songs like "Bamboleo," "Baila Me," "Trista Pena," and "Un Amor" will surely liven up your dull Saturday night. The Gipsy Kings, fronted by the band's creator and lead singer Nicolas Reyes, will treat its fans like kings by giving them a concert they will remember forever. Tickets are selling fast, so if you're a fan of the band or want to see them perform an unforgettable night of authentic rumba flamenco and pop-rock, don't hesitate to reserve your tickets today! Hit the "Get Tickets" button for a fast and safe transaction.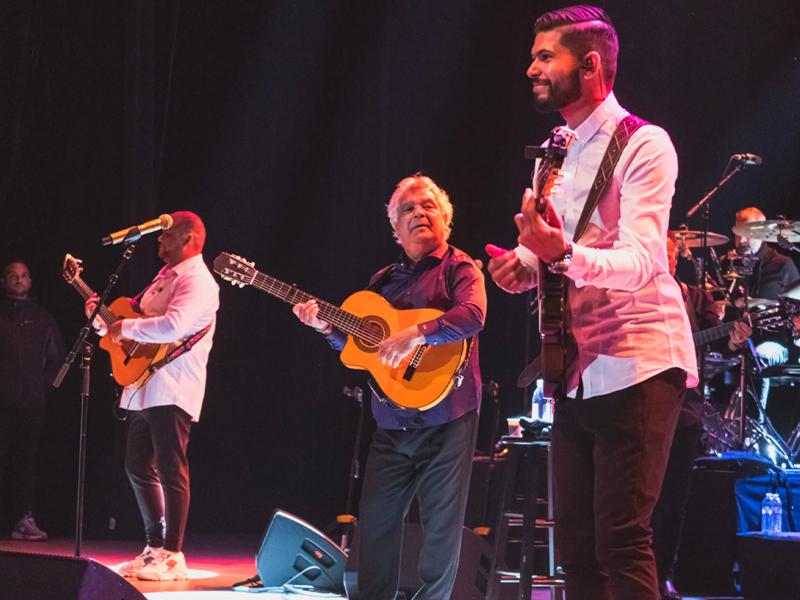 The Gipsy Kings, famous for their fiery performances of flamenco and salsa, got their start as a family band called "Los Reyes." The band's original members were Chico Bouchikhi, Nicolas Reyes, and Tonino Baliardo. True to their band's name, they lived like gypsies during their early years and spent much of their time performing in the streets. Thus, they have adapted the name Gipsy Kings.
Although they started putting out an album in 1982, it was only their third album in 1987 when they found massive commercial success. They released their third self-titled album to an American audience, and it became one of the few Spanish albums to chart in the United States. They've released nine albums and had songs featured in movies, including "Toy Story 3," and covering several popular songs. Their ninth studio album, "Savor Flamenco," was named "Best World Music Album" at the 2013 Grammy Awards. In their 30 years together, the band has sold 14 million records worldwide and charted in many different countries.
Their songs are famous for the way in which they combine traditional music—particularly flamenco and salsa—with modern pop. Both fans and critics agree that their music transcends borders and generations. Over the years, the band has introduced a new generation of flamenco music to the world through their exhilarating live performances — achieving their primary focus of spreading their music to as many people as possible.
This 2023, the Gipsy Kings will embark on another global tour dubbed "Renaissance Tour." The trek supports their latest album of the same name and will commence on April 14 in Colorado and end in Orlando, Florida, on May 7, 2023. The band will be at the Wang Theatre at The Boch Center on May 3. If you are a big fan of Gipsy Kings, this is your chance to see the band live. Tickets are now officially on sale, and you can get yours here by hitting the "Get Tickets" link.