Wang Theater At The Boch Center | Boston, Massachusetts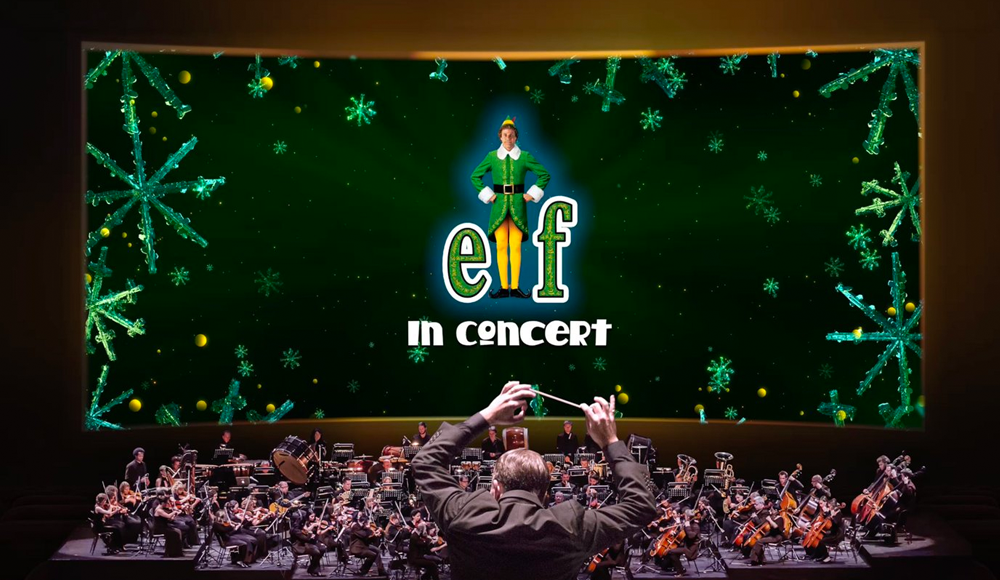 Don't be a cotton-headed ninny-muggins! Fans of the classic Christmas film will be delighted to hear that Buddy's quirky adventure is coming to life. Crawling into Santa's sack of gifts and finding his way to the North Pole, the young orphan's life is forever changed. Hopping on a quest in search of his real family, the human elf takes audiences along a heartwarming journey that shares the true spirit of Christmas. As Elf finds its way back to the big screen, its magical set of music is coming to life, led by a live orchestra at Wang Theatre on Saturday, December 23rd. As the holiday classic sends the magic of Christmas back to everyone's hearts, everyone's in for a night that's set to bring the North Pole to North America. Amidst the freezing winter, Elf offers a heartwarming moment, following the young orphan's journey of rekindling his lost family. Accompanied by John Debney's wonderful score, performed live in sync with the whole film, it's the best theatrical holiday experience for the whole family. Don't miss out by booking your tickets now!
As little Buddy finds himself teleported to the North Pole after sneaking in Santa's sack of gifts, the human-turned-elf soon realizes that he's actually a human being. A loved holiday classic across the world, the original film features an astounding musical score, featuring much-loved Christmas classics and hits, by John Debney. Bringing the full film back to the big screen, Elf's music is brought to life, note-per-note led by a live orchestra at Elf In Concert.
From "Pennies from Heaven", "Let It Snow! Let It Snow! Let It Snow!", and "The Nutcracker Suite" to "Jingle Bells" and "Winter Wonderland", it's bound to be one heck of a grand Christmas celebration as the orchestra's strings resound across the venue, in sync with the film's heartwarming tale.
Released in 2003, the movie's original soundtrack became a global hit, selling over six hundred thousand copies. It bagged the record for being one of the top-selling soundtrack albums for a Christmas film, with an RIAA Gold certification.
As Elf heads back to the big screen with its friends from the orchestra, every note and string will amplify a unique theatrical experience. The immersive show is bound to warm your hearts amidst the cold winter. It's definitely the perfect holiday celebration for couples, friends, and families to pause and find the magic of Christmas back in everyone's hearts.
Need a refresher on the classic holiday tale? We've got you covered!
"Buddy was accidentally transported to the North Pole as a toddler and raised among Santa's elves. Unable to shake the feeling that he doesn't fit in, the adult Buddy travels to New York, in full elf uniform, in search of his real father," its producers narrate. "This holiday season relive this heartwarming holiday classic on a giant screen as every note of John Debney's wonderful score is played live to picture in: Elf in Concert!"
Fighting heaps of obstacles to find his true family, it's an exhilarating adventure of finding one's true heart. As the orchestra intensifies the beloved film's fantastic score, we're betting audiences to shed some tears!
Don't miss out on Elf In Concert live at Wang Theatre by booking your tickets now!