Wang Theater At The Boch Center | Boston, Massachusetts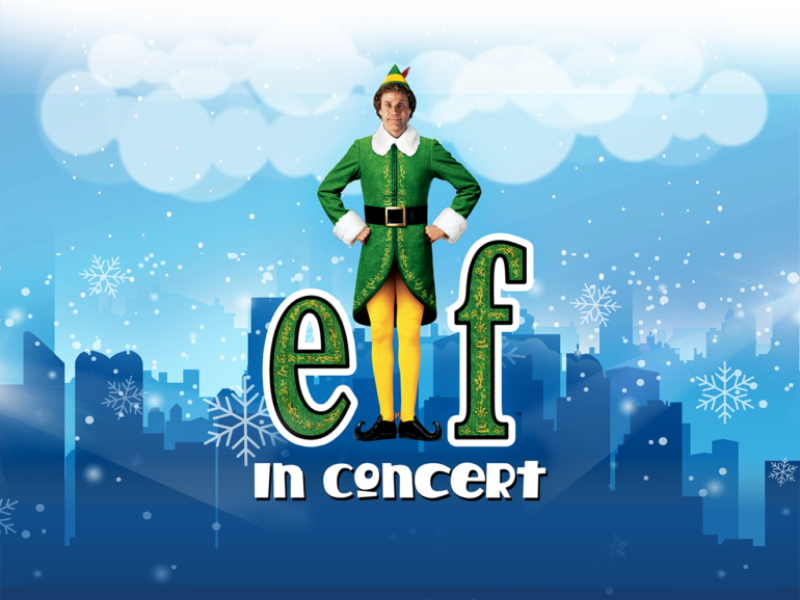 Do you hear that? It sounds like Christmas is right around the corner! That's why this season, Elf In Concert is back to enchant audiences with the joyous holiday tale - paired with a live orchestra. Kick off the holiday spirit with the timeless Christmas comedy like never before!
The goofiest human/elf Buddy was accidentally brought to the North Pole as a toddler and raised by Santa's elves to adulthood. Unable to shake the sensation that he doesn't belong, the adult Buddy travels to New York. He is dressed as an elf, in quest to find his biological father.
This holiday season, revisit this joyful holiday favorite on a massive screen as every note of John Debney's fantastic score is performed live! The show will be live at the Wang Theatre on Friday, the 22nd of December, 2023. Tickets are available here by clicking 'GET TICKETS.' Get yours today before the show sells out!
Elf is a 2003 American Christmas comedy film directed by Jon Favreau (The Lion King, The Mandalorian, Rudy, Iron Man, Iron Man 2) and written by David Berenbaum. Starring Will Ferrell as Buddy, a human raised by Santa's elves, the show was a massive hit. It was a box office success and grossed $176.6 million in the United States and Canada and a worldwide total of $223.9 million, against a production budget of $33 million. The film was a success due to its hilarious nature, talented actors, and impressive musical score.
The movie's soundtrack was released on New Line Records in November 2003 in the United States and in October 2005 in the United Kingdom, and included the single "Baby, It's Cold Outside" by Deschanel and Leon Redbone. The RIAA awarded it Gold status in April 2011. With 695,000 copies sold in the United States, it is the second-best-selling soundtrack album for a Christmas film.
The full list of songs include:
"Pennies from Heaven" – Louis Prima
"Sleigh Ride" – Ella Fitzgerald and the Frank De Vol Orchestra
"Let It Snow! Let It Snow! Let It Snow!" – Lena Horne
"Sleigh Ride/Santa Claus' Party" – Ferrante and Teicher/Les Baxter
"Baby, It's Cold Outside" – Leon Redbone and Zooey Deschanel
"Jingle Bells" – Jim Reeves
"The Nutcracker Suite" – Brian Setzer
"Christmas Island" – Leon Redbone
"Santa Baby" – Eartha Kitt and the Henri René Orchestra
"Winter Wonderland" – Ray Charles
"Santa Claus Is Coming to Town" – Eddy Arnold
"Nothing from Nothing" – Billy Preston
This holiday season, Elf will be brought to life and the screening will be revamped with a live orchestra! The performers will amplify the whole experience by playing alongside the film's soundtrack. Every note from John Debney's (The Passion of the Christ, Iron Man 2, The Jungle Book, Hocus Pocus) heartfelt music is performed while the entire film is shown on a 40-foot HD screen. The film is widely regarded as one of the best holiday films of all time.
Be a part of this unique and immersive experience as Buddy journeys into New York, on a quest to search for his real father. Of course, dressed up as an elf. You won't be able to resist seeing this show, so go ahead and purchase your tickets here today. Simply by clicking on 'get tickets' and selecting your seats, you get the chance to enjoy this Christmas spectacular.