Wang Theatre | Boston, Massachusetts
The best view is always from the top, and the best prog-rock aural experience you'll ever get would come from the "Top of the World Tour"! Step inside Dream Theater's experiential journey that would take you to sonic soundscapes as they trek the concert trail in support of their latest album outing "A View from the Top of the World". As part of their extensive tour de force, Dream Theater is due to hit the stage of the Wang Theatre on Tuesday 23rd November 2021. Watch out for their rabidly loyal fans, as they will pounce on the chance to score these hot tickets. The 'Get Tickets' sign is on! Click on the link to book your tickets in a flash!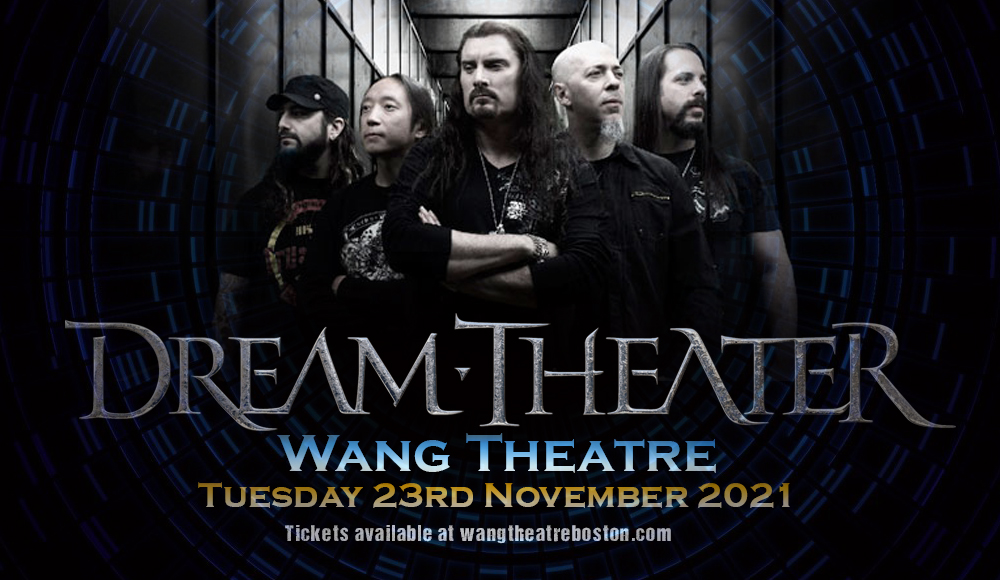 The recent pandemic may have put the world to a halt, but Dream Theater shows no signs of slowing down. As they release their fifteenth studio album in October 2021 entitled "A View from the Top of the World", the band says it's a product of hard work, interaction, and keeping their passion for music connected despite the distance and those periods of quarantine.
"We just love to play our instruments," Petrucci said. "That never goes away. I only ever loved writing and exercising my mind creatively- that part of me has always been excited about creating new music with Dream Theater for the past 20 years or so now! Whenever we get together as a band, it feels like an accomplishment if we can't make something at least try not disappoint ourselves in front of all those fans out there who have supported us over the decades."
"We approach every album like it's our first," added LaBrie. "I want to make sure that we're always putting out the best music and, most importantly, giving fans something they can believe in."
And yes, Dream Theatre doesn't disappoint, they deliver. Dream Theatre broke into the charts in 1992 with their highest-selling album "Images and Words", which reached No. 61 on the Billboard 200 chart. Apart from receiving a gold certification, the album also landed on Rolling Stone's list of the "100 Greatest Metal Albums of All-Time."
In 2006, their fifth album released in 1999, "Metropolis Pt. 2: Scenes from a Memory", was ranked number 95 on the October 2006 issue of Guitar World magazine's list of The greatest 100 guitar albums of all time; while it ranked as the 15th Greatest Concept Album as of March 2003 by Classic Rock Magazine.
With albums sales to date of over 12 million records sold worldwide, and garnering two prestigious nominations in the Grammy Awards, Dream Theatre is cited as one of the "big three" — an elite group of progressive metal bands responsible for its popularization and evolution of the prog-rock movement.
Another defining moment in music history is about to unfold. Don't miss it for the world! Book your tickets now.