Wang Theatre | Boston, Massachusetts
This summer, you can get your Grateful Dead fix by checking out Dark Star Orchestra's upcoming show at the Wang Theatre in Boston, Massachusetts! The tribute band has been known for remarkably emulating the legendary jam band that gave fans countless rock staples! On Friday, 23rd June 2023, Deadheads can look forward to a plethora of hits and fan favorites, such as "Friend of the Devil," "Ripple," "Touch of Grey," "Althea," "Casey Jones," and many more! Dark Star Orchestra is known for not only playing the music note for note but also emulating the whole experience provided by the original band during their heydays. If you consider yourself a Deadhead, this is your chance to relive the magic that was the epitome of great American rock music! Hurry and score your tickets now if you want to relive the music of Grateful Dead at the Wang Theatre this summer!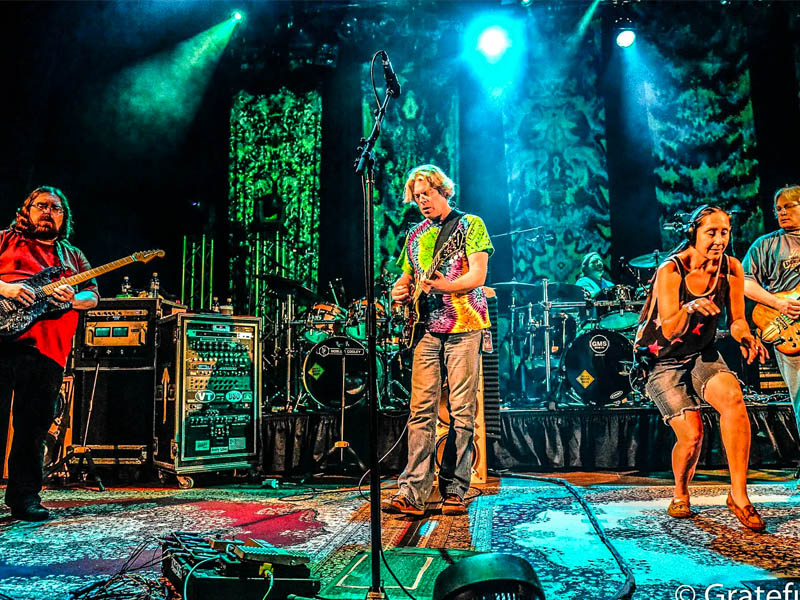 There is great significance when tribute bands are doing their jobs well. These highly skilled groups do their best to bring the original band's music to life and emulate the atmosphere, mannerisms, and aesthetics. One example of a great tribute band is the Dark Star Orchestra. The prolific Grateful Dead tribute band has kept the magic going for over 20 years. Since the dissolution of Grateful Dead in 1995, Dark Star Orchestra has kept fans on their toes with countless staples, providing them with an experience as close to the original as possible.
The band emerged in 1997 from Chicago after guitarist John Kadlecik got together with keyboardist Scott Larned to present a music project. The aim was to perform iconic shows that Grateful Dead has done in the past. They would perform the original setlist and recreate the original performance. Kadlecik has even recreated Jerry Garcia's original guitar rig and setup. Moreover, he went as far as imitating Garcia's tone. After recruiting the rest of the members, Dark Star Orchestra started performing shows.
The following year, during the eve of DSO's anniversary, Phish members John Fishman and Mike Gordon joined their performance and went on to deliver an exemplary on-stage improv. DSO's popularity increased, and the word-of-mouth buzz has put much attention on the one-year-old tribute band. That same year, DSO performed several sold-out shows. Some media headlines claimed DSO's performances were "channeling the Dead."
Their two-decade career has resulted in over 2,500 shows performed across the United States. The band performs roughly 150 to 200 shows a year. DSO has set itself apart from other tribute bands by not only recreating the setlist and arrangements but also reviving the overall vibe of the original shows. The members themselves are also excellent musicians with great technical skills. And in true Grateful Dead fashion, DSO has been known to be unpredictable on stage and provide fans with surprise segues.
You can catch Dark Star Orchestra this summer by securing your tickets to their show at the Wang Theatre!