Wang Theatre | Boston, Massachusetts
Join hundreds of other spectators in a magical night of Cirque du Soleil's "'Twas the Night Before…" this Saturday, November 26, at the Wang Theatre. This is the second night of the famous dance company bringing the exhilarating spin on the beloved Christmas classic in a highly creative manner only that Cirque due Soleil can offer. Based on Clement Clarke Moore's poem, the show's creative adaptation is full of jaw-dropping acrobatic scenes and skilled acts that are heart-breaking to miss. So if you have the chance to see the show on its second night at Wang Theatre, you definitely should! Hit the "Get Tickets" button to secure tickets for you and the entire family because a show like this is meant to be shared with your loved ones! Grab your tickets now!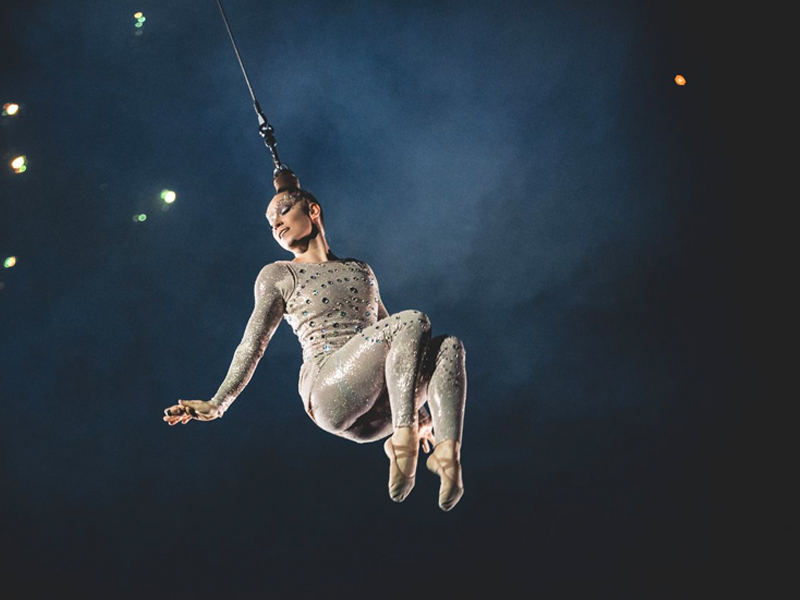 As a premier circus company in the world, Cirque du Soleil has always brought excellent quality shows. From its humble beginnings in Canada in the early 1980s, the company grew to be the world standard of what a great circus production should be. For 37 years, the entertainment company reinvented circus arts and brought joy to over 180 million spectators with diversely unique shows in 450 cities in 60 countries.
This year, Cirque du Soleil brings back the magic of Christmas in its holiday season offering of "'Twas The Night Before…" at the Wang Theatre at Boch Center, Boston. A creative reimagining of Clement Clarke Moore's poem "A Visit from St. Nicholas," the show features a protagonist named Isabella who has become jaded about Christmas. With the help of her father, she recaptures the magic of the season by listening to her father read the poem, which sparks her imagination –– and the magic and creativity of Cirque due Soleil enter.
"We usually build an acrobatic skeleton for a show first," says director James Hadley, "But for this show, the poem came first. There are some iconic images, like 'the children were nestled all snug in their beds, while visions of sugar plums dance in their heads,' that we reference, but there are other moments I hope will surprise audiences."
With this statement from the director himself, we know that this is going to be a memorable show to behold. The "'Twas The Night Before…" production has enchanted close to 300,000 fans since its 2019 debut in Chicago and New York, and it is expected to draw thousands of people in its Boston run this November 25 to December 11. Tickets are on pre-sale, so be sure to order your tickets early to get the best seats at Wang Theatre. Click on the "Get Tickets" button to secure your orders now!