Wang Theatre | Boston, Massachusetts
Witness the exhilarating spin on a beloved Christmas classic in the holiday offering of Cirque du Soleil this November 30 at the Wang Theatre. Come and see "'Twas The Night Before…" with the entire family and prepare to witness a jaw-dropping performance filled with artistry that is sprinkled with magic. You'll be in awe of seeing the glamor and athleticism of the show's acrobats, and you'll indeed feel the thrill and excitement as the skaters speed through some daring routines that will make your hearts drop. Get your tickets now, and be sure to bring the kids along with you because this is a spectacle you'll regret if they'd miss. Grab your tickets now!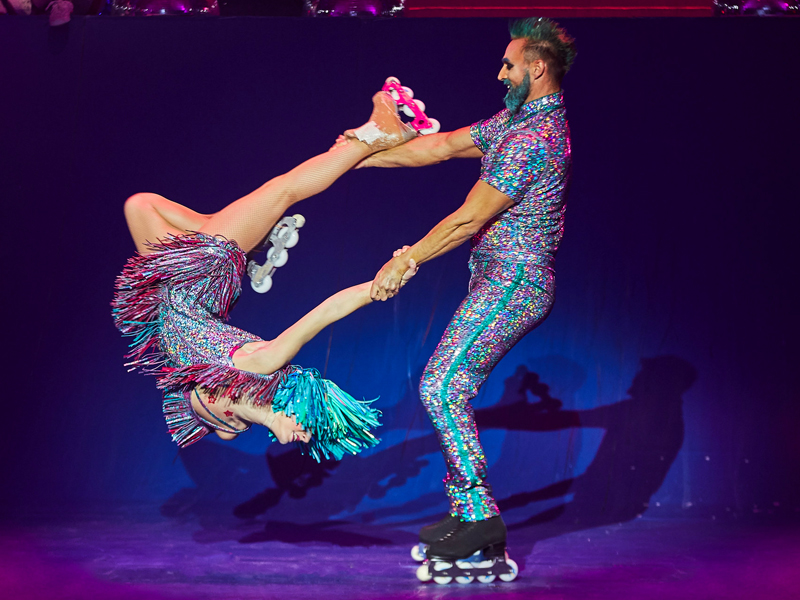 Formed in 1984 by Guy Laliberté and Gilles Ste-Croix, former street performers, Cirque du Soleil is a Canadian entertainment company that brought the world the best circus productions. As the most prominent contemporary circus producer globally, the entertainment company has grown from its original 20 street performers to over 4000 employees ––1,300 of which are artists from nearly 50 different countries.
The company's innovative techniques and high regard for production value made Cirque du Soleil the world leader in live entertainment. For 37 years, the entertainment company reinvented circus arts and has brought delight to over 180 million spectators with productions presented in 450 cities in 60 countries.
True to its name of being "Circus of the Sun," Cirque du Soleil has circled all over the globe. Like the sun shining all over the world, the entertainment group has brought happiness to millions of people worldwide with their variety of productions that bring nothing but quality performances. This year, the famous group will take on its holiday season offering of the "' Twas The Night Before…" at the Wang Theatre at Boch Center, Boston, Massachusetts. The show will run from November 25 to December 11 and will feature the best performers from the famed circus group.
The "' Twas The Night Before…" production has enchanted close to 300,000 fans since its 2019 debut in Chicago and New York and has become a new holiday tradition. In a very Cirque du Soleil fashion, the production has created national and local media buzz. It is a must for the entire family to watch, so don't miss this chance to see the production live! Tickets are on pre-sale, so be sure to order your tickets early to get the best seats at Wang Theatre. Click on the "Get Tickets" button to secure your orders now!