Wang Theatre | Boston, Massachusetts
Columbian megastar Carlos Vives comes to Wang Theatre on Saturday 5th February 2022 as part of his Después de todo… VIVES Tour! The singer and actor will be performing many of the multi-platinum-selling, Grammy Award-winning hits that have enchanted fans throughout his three-decade career!
"It is an honor for us to be able to partner with an artist such as Carlos Vives, one of the most important figures in Latin music and beloved artist of our time," said his tour producer Nelson Albareda. "After months of anticipation, Loud And Live is excited to bring this experience to his fans who have been eagerly awaiting to see Vives in concert to enjoy in his repertoire of classics and newest hits and will ensure that this is a memorable experience for all!"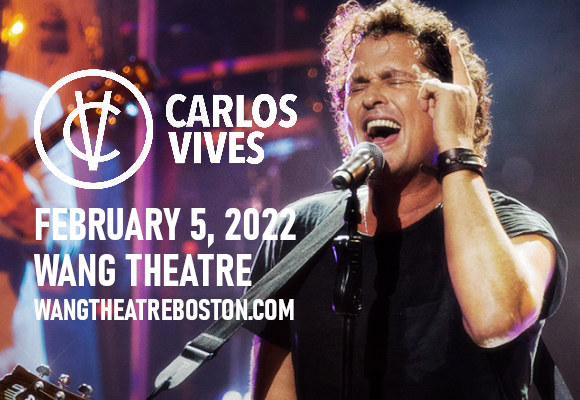 Carlos Vives is one of Columbia's most famous entertainers. The singer, songwriter, and actor's career began as a student when he began performing rock music in bars and cafés around Bogotá. In the early-1980s he became an actor, with roles in a number of shows and telenovelas, before finding fame in 1986 when he starred in the title role of Gallito Ramírez. His debut album, Por Fuera y Por Dentro, was also released in 1986, but it as in 1991 that his career took him to new heights when he was cast in the role of vallenato composer Rafael Escalona in the fantasy series Escalona. In addition to starring in the role, he released the Telenovela's two soundtrack albums Escalona: Un Canto a la Vida and Escalona: Vol. 2, which served as his musical breakthrough. This began a new chapter as both an actor and singer, and since those early days, his career has blossomed. Vives has released thirteen studio albums, thirty singles and music videos to date and he has won two Grammy Awards out of five nominations, as well as eleven Latin Grammy Awards from twenty-two nominations.