Wang Theater At The Boch Center | Boston, Massachusetts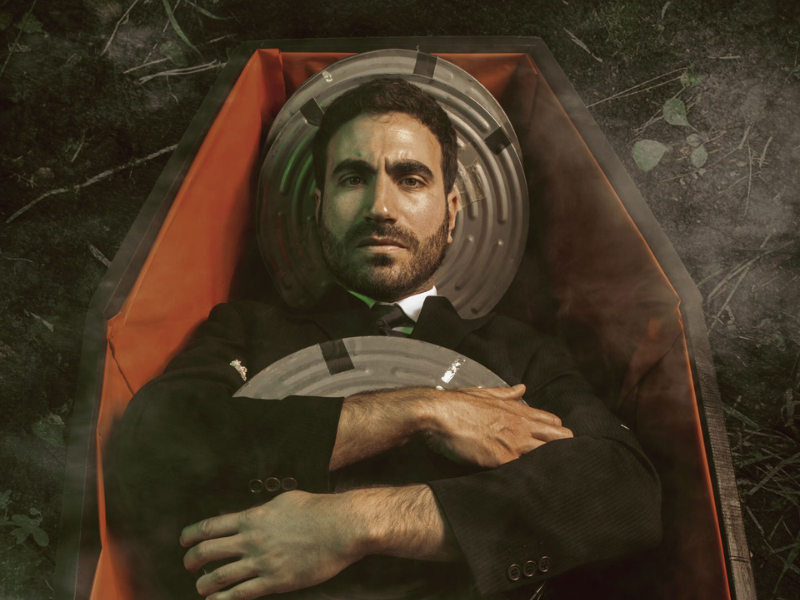 Brett Goldstein – or Roy Kent as you may know him from Ted Lasso – is taking a giant leap off of the big screen and onto the live stage!
After serving some of the best seasons in television for the past decade, Brett Goldstein just announced that he's giving the fans the "Second Best Night of Your Life" in his upcoming stand-up comedy tour! The Ted Lasso comedian will stop at the Boch Center Wang Theatre in Boston for a three-day run with a total of four live shows.
Goldstein kicked off a stand-up routine with multiple shows in San Francisco last May and tickets sold out faster than you could say "avenge me, Keeley!" So be sure to secure your tickets to the show at the Boch Center Wang Theatre on Sunday, the 15th of October, 2023. Catch the two-time Emmy Award winning actor/comedian live on stage for an unforgettable night!
Brett Goldstein is transitioning from screen to stage to give us the second best night of our life as, well, Brett Goldstein. As Roy Kent, he gave us some of the best television seasons in the last ten years. Goldstein has been performing stand-up comedy for the past ten years in addition to being the brains behind Roy Kent and the writer, producer, and co-creator of Shrinking. He performed in five shows at the renowned Edinburgh Fringe Festival before beginning this tour in the United States and getting his big break on Ted Lasso. In addition to this, he also starred in the post credits scene from the recent Marvel Cinematic Universe film "Thor: Love and Thunder," so fans can expect him to reprise his role as Hercules.
Goldstein "always, always, always" knew he wanted to work in the entertainment industry. "I wanted to be a stuntman first, and I used to pretend to be Indiana Jones and jump off roofs and slide under garage doors. I was 29 at the time," Goldstein told PEOPLE via email in 2021.
Along with his work on Ted Lasso, Goldstein has had success throughout the years in a wide range of film and television roles, most notably in Thor: Love & Thunder and the Apple TV+ series Shrinking, which he co-created with Bill Lawrence and Jason Segel. He has performed several stand-up shows in the past, but this upcoming tour will be his first-ever!
The "Second Best Night of Your Life "tour, featuring nine cities and four performances over three nights at Boch Center Wang Theatre from October 13 to 15, will launch this fall. He assured his fans on Instagram that "there will be swears," not that they expected anything less from the British man who plays a television role that casually drops f-bombs every five seconds.
If you couldn't get enough of him on Ted Lasso, this is your chance to finally see him in a live solo performance! We assure you, the show will not fall short of your expectations because Brett Goldstein is a comedic genius with an innate sense of humor. Expect the unexpected in this year's highly anticipated comedy tour!