Wang Theater At The Boch Center | Boston, Massachusetts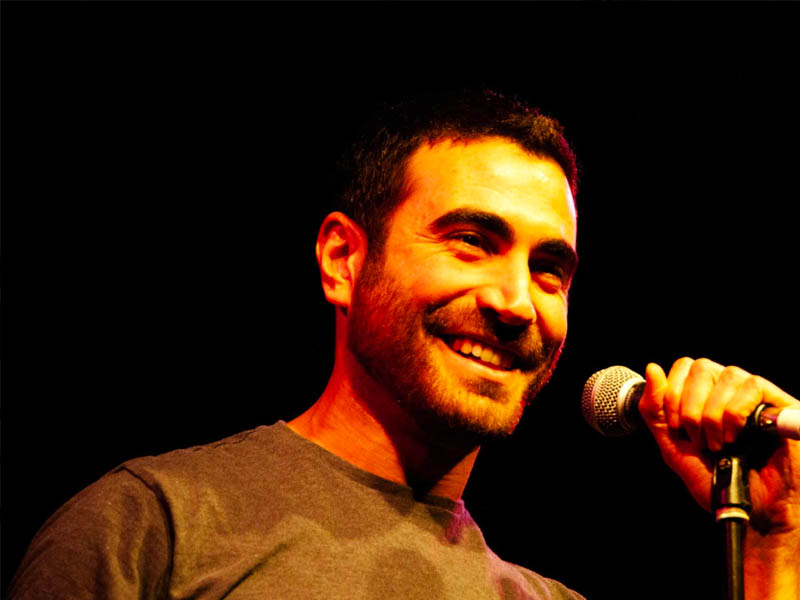 This 2023, Brett Goldstein is finally making his debut in North America! If you're expecting to see Roy Kent, you better guess again. He is actually more relaxed than his stoic character and for good reason! His laid-back sense of humor has made waves in the U.K. Now, it's the U.S. turn to experience his brand of comedy! The Second Best Night of Your Life is a series of stand-up shows that will light up nine select cities, and it includes a pitstop in Boston! Goldstein will make his way toward the Wang Theatre for a one-night laugh riot on Saturday, 14th October 2023! Get ready for the outstanding comic's new material as he delivers his incredible jokes, hilarious anecdotes, and tear-inducing punchlines! So be there for Brett Goldstein's U.S. debut tour by scoring tickets to his show at the Wang Theatre! Tickets are now available through the Get Tickets link!
Ted Lasso's Roy Kent became such a hit among U.S. viewers that English comedian Brett Goldstein who played the role is finally making his U.S. stand-up debut. Over the years, the actor, comedian, podcaster, and writer has maintained a stellar career in the U.K. He starred in several feature films and indie projects. In 2016, he even won a BIFA Award for Best Supporting Actor for his role in Adult Life Skills. Some of Goldstein's other notable projects include a role in the Doctor Who episode, "The Tsuranga Conundrum," writer and actor for the film Superbob, appearing for nine episodes in Casper, and more.
In 2020, Brett Goldstein joined the cast of the Apple TV+ show Ted Lasso where he played the role of footballer Roy Kent. His performances in the series earned him two Primetime Emmy Awards for Oustanding Supporting Actor in a Comedy Series. Goldstein mentioned in an interview that he relates to the tough guy persona of his character. Roy Kent resonated so well with U.S.-based viewers that Goldstein became a household in American comedy.
At first, Goldstein performed a few one-off shows in San Francisco and Seattle. But thanks to his fans' remarkable feedback and the audience's outstanding reception, he's now embarking on his first major tour in the U.S. Titled the Second Best Night of Your Life Tour, Goldstein has already sold out some dates. He's also slated to headline a major comedy festival in New York later in the year.
Although he may be new to the American audience, Goldstein has been doing comedy for two decades. So expect to see a sensational comedian who delivers bits like a veteran. Moreover, his gig as a scriptwriter also enables him to create clever jokes, and he can think on his feet if need be. There are no guarantees that Goldstein will be doing any Roy Kent impressions during his shows, but what fans can look forward to is an incredible night of laughs. After all, Roy Kent is just one of his characters. The highly-regarded actor was cast as Hercules in Marvel's Thor: Love and Thunder. He's also been cast as a voice actor in the upcoming animated film Garfield.
So believe us that if you go to the Wang Theatre on Saturday 14th, October 2023, to see Roy Kent, what you'll get is an incredible, award-winning stand-up comedian who delivers fresh material with impeccable timing!
Catch Brett Goldstein at the Wang Theatre this fall by securing your tickets now!