Wang Theatre | Boston, Massachusetts
Get your kids engaged with the latest news in science, technology, and innovation with Wow In The World Pop Up Party: Laboratory of Bad Ideas at the Wang Theatre on Saturday, August 13th 2022. This is the live show of the number 1 podcast for kids, brought to you by Mindy Thomas and Guy Raz between science themed songs from the Pop Ups! So, grab your tickets and your kids and come along for some STEM-themed interactive games and folly infused comedy skits! This highly interactive show will engage curious kids and their grown-ups in science, wonder, and music and leave them all saying "WOW!"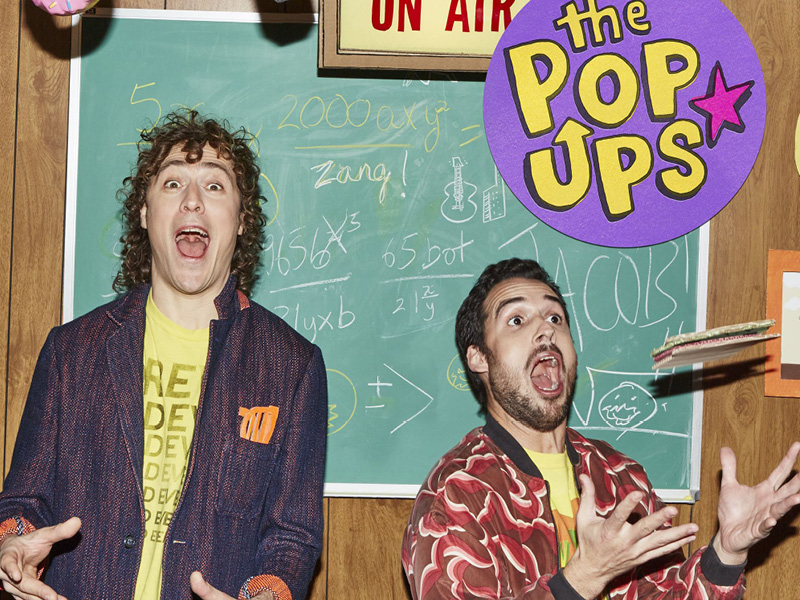 Join hosts Guy Raz and Mindy Thomas on a journey away from your screens, inside your brain, out into space, and deep into the coolest new stories in science, technology, and innovation. Wow in the World found its voice, and quickly, reaching more than half a million downloads in the first four weeks. Now in its 5th year, it is the undisputed number 1 kids podcast.
Journalist, correspondent and radio host Guy Raz has been described by The New York Times as "one of the most popular podcasters in history" and his podcasts have a combined monthly audience of 19.2 million downloads.
Cocreator, cohost, and head writer of the award-winning, Wow in the World, and, Two Whats?! and a Wow! podcasts Mindy Thomas is a Gracie award-winning host of the Absolutely Mindy Show.
The Pop Ups is Jason Rabinowitz and Jacob Stein, and are based in Brooklyn, New York. They made their national TV debut on Sprout's "Sunny Side Up Show" in April 2014, and that same year released their third album "Appetite For Construction" to critical acclaim, and were nominated for a Grammy Award in the Best Children's Album category. Their latest album, Giants of Science, came out in 2018.