Wang Theater At The Boch Center | Boston, Massachusetts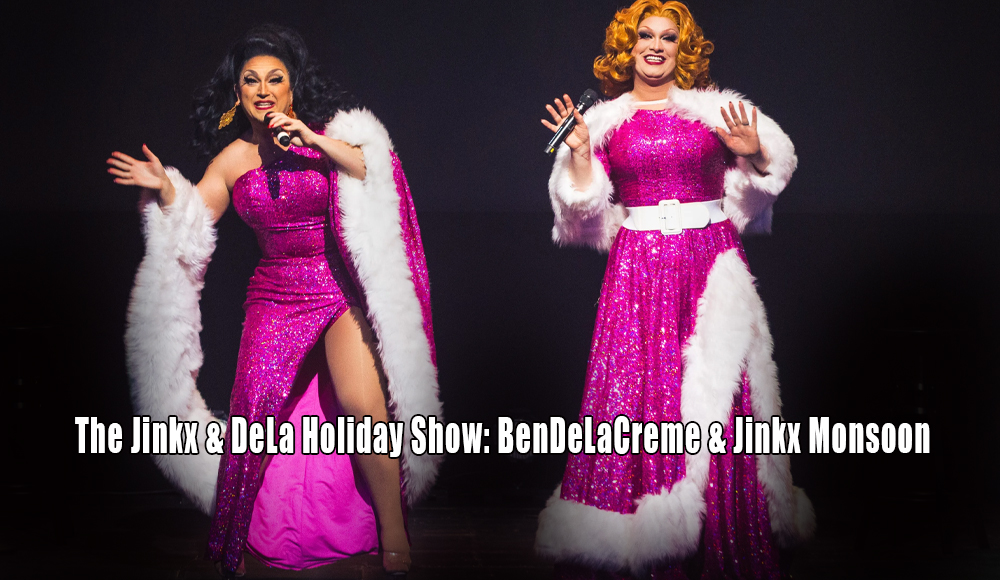 The gayest holiday is right around the corner! Get ready to jingle your bells at the RuPaul's Drag Race icons' sixth staging of "The Jinkx & DeLa Holiday Show" with BenDeLaCreme and Jinkx Monsoon. Serving the gay spirit during the most magical time of the year, the iconic duo is hitting the stage at Wang Theatre on Tuesday, 28th of November this year. Having gone through one heck of a wild year, these drag queens are inviting the whole community to spend the perfect celebration to slay 2023. Proudly presenting its safe space amidst a world of hate, darkness, and misinformation, everyone's given the chance to reclaim strength through laughter and parties with the chaotic duo. So, better catch them jingle their bells, sing your favorite carols, and exchange hilarious banters in this year's gayest holiday spectacular. You better watch out... you better not cry.... and we're telling you why! 'Cause drag queens are coming to town, so book those tickets now!
On its sixth annual spectacular, the gayest season on earth isn't complete without slayin' performances by the iconic RuPaul's Drag Race queens, BenDeLaCreme & Jinkx Monsoon. This time around, they're hopping in a 30-city trek across Europe, the US, and Canada as they cap off one heck of a year. This includes a stop at Wang Theatre on November 28th.
"It's been a wild year, so let's end it wildly," Jinkx Monsoon shared in a statement with EW. "The Jinkx & Dela Holiday Show is not only a moment of respite, but also of community, at a time where we need our chosen family and community most of all. So add us to your holiday plans, or let us be your holiday plans — either way, you're welcome to join us,"
This year's spectacular promises a new show written by the iconic duo, featuring "fabulous spectacle, whip-smart comedy, brand new songs, and annual favorites," according to its synopsis. Audiences are definitely in for a slayin' treat!
Driven by creating a safe space for communities to be who they are during the most magical time of the year, BenDeLaCreme & Jinkx Monsoon makes sure that people are entertained and seen. Inspired by the world around us, every Holiday Show is crafted to create an empowering space for every attendee. It's a family, after all. "Every year we take an honest look at ourselves and the world around us, and create new material that reflects back our common experience," DeLa shared in last year's press release. "We want people to feel entertained and seen!"
Written and produced by Jinkx and DeLa themselves, it surely is a creative project they've been dedicated to producing over the past six years, and even more years to come. Bursting with energy, laughter, holiday carols, and quirky antics, it surely is a wonderfully gay spectacular anyone can enjoy. The New York Times remarks that the iconic queens are sure to lift your spirits and make you howl with laughter."
Amidst a season of joy and love, there's no better way to celebrate this than with laughter and togetherness in a safe space. So, make sure to save your spots at The Jinkx & DeLa Holiday Show by booking your tickets now!