Wang Theatre | Boston, Massachusetts
Guess what? The funniest show in town is coming to Boston, Massachusetts, this spring, and we're positive you are not ready for this one! Sensational comedians and Hollywood superstars Steve Martin and Martin Short have joined forces to produce the funniest show ever, and they are lighting up the Wang Theatre on Saturday, 13th May 2023! This unbelievably hilarious tandem will lift your spirits and keep you laughing all night. The show is part of Steve Martin's and Martin Short's stand-up comedy tour titled You Won't Believe What They Look Like Today, and it's undoubtedly an evening you will never forget! So hurry and grab your tickets now!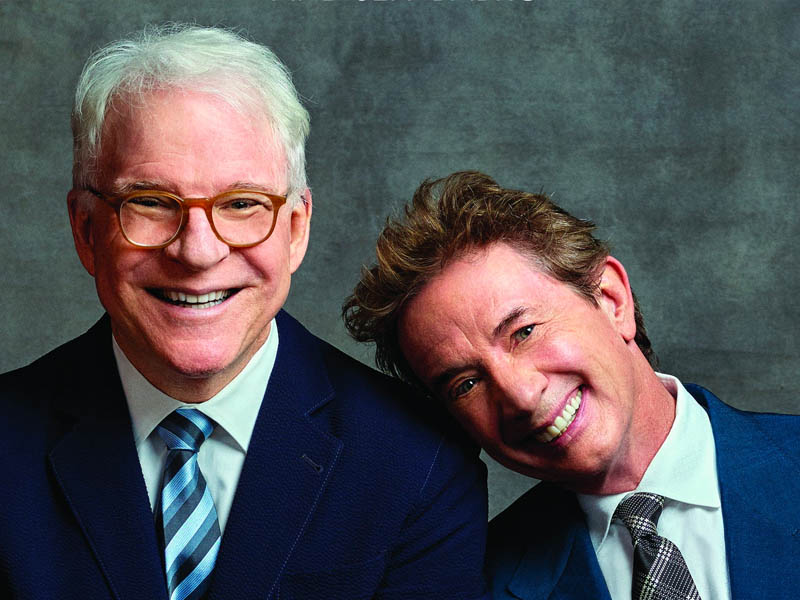 For the past few years, tens of thousands of comedy lovers have enjoyed The Funniest Show in Town at the Moment. This 2023, the unprecedented comedy tour continues its mission of making people laugh. The show has been described by critics as redefining comedy and is packed with unexpected and profound punchlines. The show features two of the most influential and hilarious comedians of the century, Steve Martin and Martin Short. They may be known as two of Hollywood's biggest stars, but when they're not busy making blockbuster films, they are performing stand-up across major cities in North America.
These two comedy geniuses have mastered the art of self-deprecation, and their jokes have been described as coming to you at a "rapid-fire pace." Moreover, fans can also expect plenty of roasting as the two comedians come at each other with all they've got. Their unexpected but huge punchlines will have the audience laugh until they cry. Indeed, viewers will have a joyful time with Martin and Short's incredible chemistry, and thanks to their years and years of experience in comedy, everyone can expect impeccable timing and delivery of jokes.
Steve Martin and Martin Short are both Emmy Award-winning actors and comedians who have developed decades of friendship. The two actors met on the set of Three Amigos, a 1986 American Western comedy film. The three amigos, composed of Steve Martin, Martin Short, and Chevy Chase, have become a cult favorite among comedy lovers. Three decades' worth of friendship turned into a fantastic partnership. In 2015, Martin and Shorts began touring together and launched their first show, A Very Stupid Conversation. Three years later, the two comedy titans went back on the road for the much-awaited tour, An Evening You Will Never Forget for the Rest of Your Life. The two embarked on the Funniest Show in Town at the Moment two years later.
Grab your tickets now to see Steve Martin and Martin Short at the Wang Theatre on Saturday, 13th May 2023!