Wang Theatre | Boston, Massachusetts
This summer, the purveyors for post-rock anthems, Sigur Ros, are delivering their highly-anticipated tour to North America! The sensational Icelandic trio is bringing along the Wordless Music Orchestra along for the ride on their eight-date run in the U.S. and Canada! On Saturday, 19th August 2023, Sigur Ros will perform a coveted show at the Wang Theatre in Boston, Massachusetts! Fans can anticipate plenty of hits and new songs from their highly-awaited new album! Their incredible set will be accompanied by a 41-piece orchestra, making this run of shows an extremely unique opportunity for Sigur Ros fans! So hurry and score tickets now before it's too late!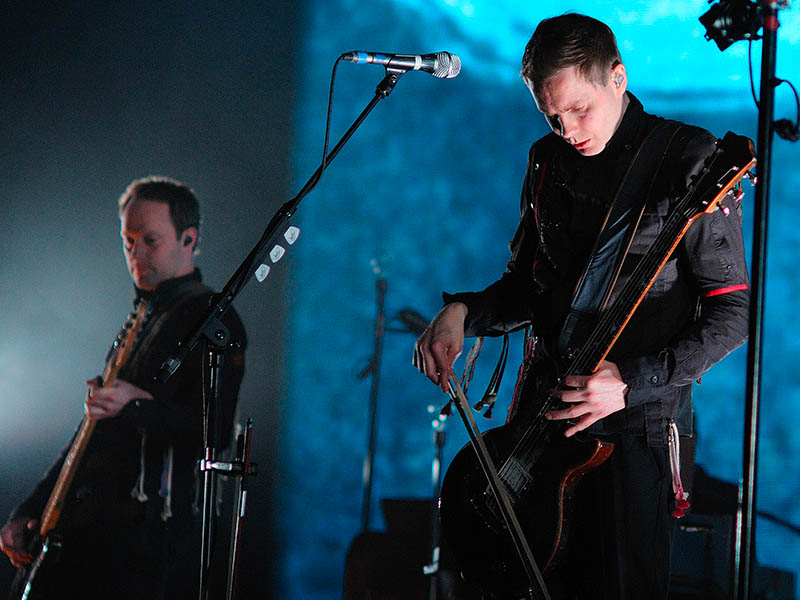 Sigur Ros announced the release of their upcoming album, which will be their first studio record in ten years. The album will come out in June, coinciding with the launch of the highly-anticipated world tour. The Grammy-nominated band will deliver a groundbreaking concert in collaboration with the Wordless Music Orchestra. Apart from a wonderful symphonic soundscape, fans can also look forward to Sigur Ros' signature Vonlenska vocals. A technique developed by singer Jonsi, in which he uses gibberish lyrics to sing melodies.
Since 1994, Sigur Ros has been creating unique rock music that sounds more like the soundtrack to one's life. They received international acclaim upon releasing their sophomore effort, Ágætis byrjun, in 1999. The album topped the charts in Iceland and entered several other European charts. A few years later, their follow-up album, (), simply called the "bracket album, hit even more international markets. The album topped the charts in Iceland and also entered the charts in 15 other countries, including the U.S.
Sigur Ros continued to release chart-topping efforts, some of which had earned gold and platinum status in various countries. They've also made many accolades, including Icelandic Music Awards, an MTV EMA Award, a UK Music Video Award, a Grammy nomination, and many more. If you're keen on seeing your favorite band accompanied by a massive orchestra, then hurry and buy your tickets now to see Sigur Ros at the Wang Theatre!