Wang Theater At The Boch Center | Boston, Massachusetts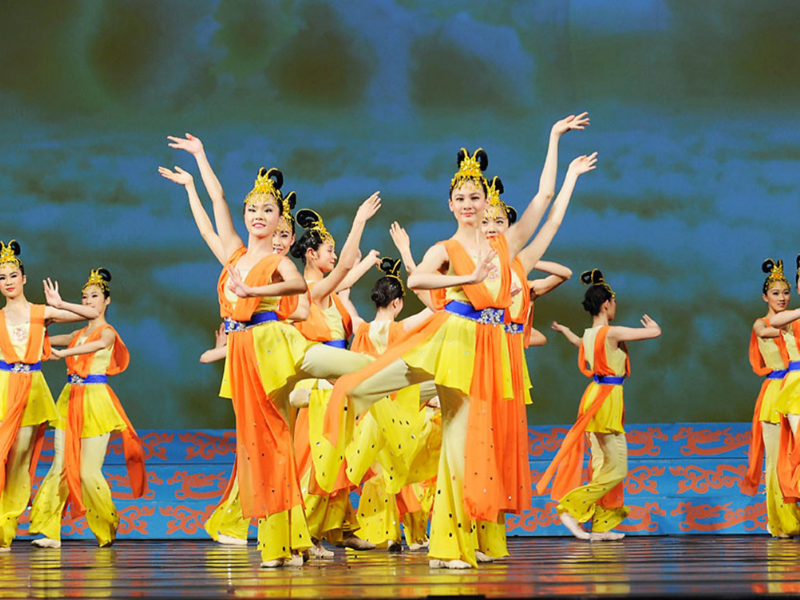 The Shen Yun Performing Arts is making its way to your city for an UNFORGETTABLE cultural spectacular. Shen Yun draws top artists and performers from all over the world in this show. They aim to showcase a culture that was ONCE LOST - their mission is to revive the traditional, DIVINELY inspired culture of China and share it with the world. Having performed in five continents, Shen Yun continues to inspire and inform audiences from all backgrounds. Are you ready to be a part of this WONDROUS experience?
This year, they are back for an all-new season of performances across the world, including a much-awaited stop in Boston, Massachusetts. They will perform live at the Boch Center - Wang Theatre on Sunday, the 31st of December, 2023. End the year with a bang with the greatest cultural performers of this generation! Tickets to the show are limited, so hurry up and secure your spots today.
The Falun Gong new religious movement runs the non-profit performing arts and entertainment firm The Shen Yun Performing Arts, producing dance shows and symphony concerts. Eight equally sizable performing arts organizations make up Shen Yun, which has a total of about 480 performers. More than 200 places in Europe, North America, Oceania, and Asia have hosted Shen Yun performances, which have been seen by millions of people.
The company showcases a brand-new production each year. In the roughly 20 vignettes that span from solo performances to entire ensemble acts, the two and a half-hour production combines intricate dance, unique music, rich costumes, whimsical props, and animated backdrops. A lone musician playing the 3,500-year-old erhu, a two-stringed instrument, may appear on stage after thirty dancers dancing in timed patterns to recreate an ancient Chinese fable.
Dancers at Shen Yun often perform with a variety of props and dress in elaborate costumes. Others portray soldiers, dancers from the ancient Chinese court, or figures from well-known novels, while some costumes are made to seem like the clothing of various ethnic groups. Chopsticks, fans, drums, colorful handkerchiefs, and silk scarves are a few examples of props.
"They came together with the mission of revitalizing traditional Chinese culture," said Levi Browde, the manager for Shen Yun promotion in Westchester and a spokesman for New Tang Dynasty Television. "They do this through the art forms themselves, the leaps and tumbles and spins —and through the stories that those art forms tell."
Shen Yun translates to "divine rhythm," which is on par with what their performances are all about. They tell stories from the history of Chinese culture spanning five millennia, from the Yellow Emperor of antiquity through the majesty of the Tang Dynasty to the elegant grace of the Qing. It is a tale full of real and imaginary heroes, whose memory is maintained in accounts of bravery and sacrifice, loyalty and honesty, compassion and morality.
The company is performing at the Boch Center - Wang Theatre on Sunday, the 31st of December, 2023 for an end-of-the-year spectacular. Witness the wondrous performance by Shen Yun Performing Arts and have an unforgettable cultural experience.