Wang Theater At The Boch Center | Boston, Massachusetts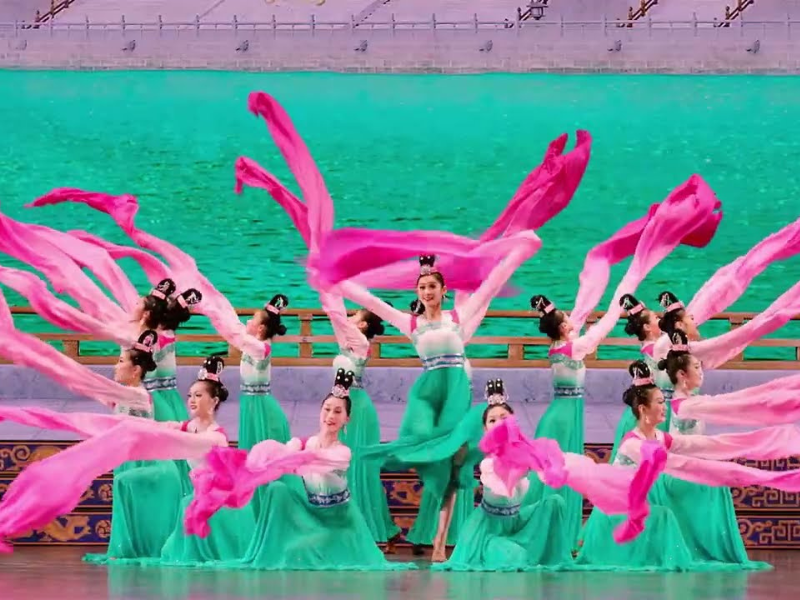 The Shen Yun Performing Arts is arriving at the Wang Theatre at the end of the year. Bringing tales spanning five millennia of Chinese music, dance and folklore, the impressive troupe has performed in five continents during their time. The group's mission is to revitalize traditional Chinese culture through dazzling dance performances. The Shen Yun presents itself as "a presentation of traditional Chinese culture as it once was: a study in grace, wisdom, and virtues distilled from five millennia of Chinese civilization."
They are headed to Boston, Massachusetts for a limited-run, and this is your chance to see them live. Get ready to indulge in traditional Chinese culture, with intricate costumes, traditional dances, and marvelous percussion. Witness their internationally acclaimed performance at Boch Center - Wang Theatre on Saturday, the 30th of December, 2023.
Tickets to the Shen Yun Performing Arts are available here! Just click on 'get tickets' to get your tickets today. Be quick before the show sells out!
Shen Yun Performing Arts is the world's premier classical Chinese dance and music company. "Truly a touch of heaven," as described by the previous minister of culture of the Czech Republic. The company, although graced with a team of Chinese performers, was established in New York in 2006. Founded by Chinese expatriate adherents of Falun Gong, it is now composed of eight equally large performing arts companies, with a total of approximately 480 performers.
Shen Yun's eight companies tour for six months each year, performing in over 130 cities in North America, Europe, Asia, Australia, and Latin America. By 2023, they have performed for over millions of people all over the world. Through their performances, the company tells stories like never before. These tales include those of Mulan, the hero who enlisted in the army while pretending to be a man, and Yue Fei, the Song dynasty commander who was admired for his faithfulness. There are contemporary stories like "Astounding Conviction," which focuses on the spirit of a nonviolent protester detained in Tiananmen Square, as well as a recounting of a Buddhist monk's journey to India that was inspired by the 16th-century Chinese novel "Journey to the West."
"Beautiful elegance, precise & synchronized dancing that flows like the ocean waves. Artists were skillful in perfect combination of acrobatic skills, ballet & Chinese Opera. Behind every dance unfolds a perfect story of the Chinese dynasties, its history and culture. The choreography and costumes were vibrant, colorful and balanced perfectly with each scene," a viewer described in the CT Post. The performers are supported by an orchestra made up of both Chinese and Western instruments, including the stringed pipa, the guzheng (also known as the Chinese zither), and the bamboo flute. Each piece is presented against a unique digital backdrop, which includes dynamic and motion-synchronized images of palaces, grasslands, mountains, snowfalls, and clouds.
This end of the year season, the Shen Yun Performing Arts are once again holding a highly-anticipated series of performances in Boston, Massachusetts. They will be live at the Boch Center - Wang Theatre on Saturday, the 30th of December, 2023, so get ready! Purchase your tickets today.