Wang Theater At The Boch Center | Boston, Massachusetts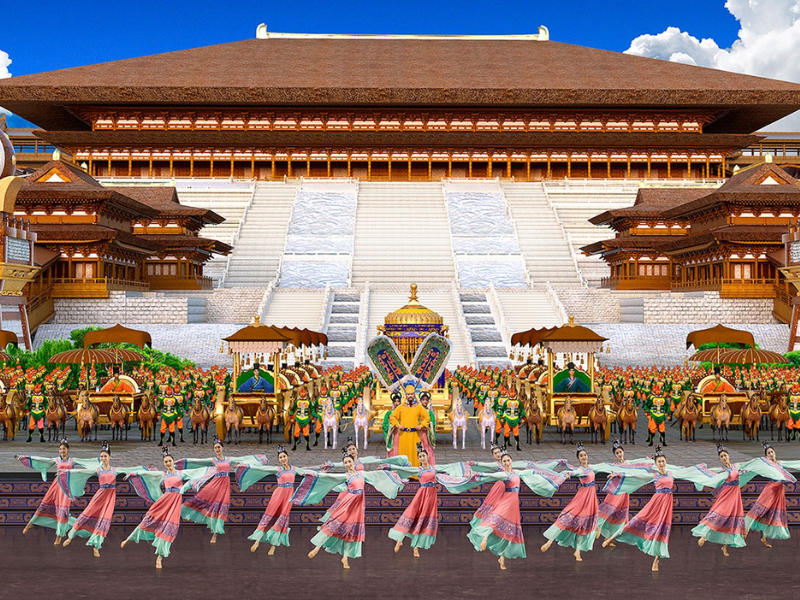 Delve into the rich history of China as Shen Yun Performing Arts visit the Wang Theatre on December 29th. With this year's rallying call of "China before communism," the New York-based company returns with a new exhibition composed of 17-18 dance pieces, interspersed with 2-3 musical solos, both vocal and instrumental. The event pays absolute reverence to Chinese culture in every facet of its production, from original compositions played on traditional instruments to refined dance routines performed by classically trained dancers. In approximately 2 hours, you will live through a visually and musically compelling story of China's past and present. The occasion is all made grander due in part to the majestic backdrop provided by the Wang Theatre in Boston, Massachusetts. Learn more about one of the world's greatest civilizations in this global phenomenon with the incredible Shen Yun Performing Arts. Book your reservations now!
Before we bid farewell to 2023, the Shen Yun Performing Arts company will arrive at Boston's Wang Theatre on December 29th for an unforgettable display of Chinese history and heritage.
"In all my almost 70 years…I was never more satisfied in the theater than being here today. I wept in the beginning. I've never had so much beauty coming at me in just one dose, and it just kept coming and coming." - Charles Gravenhorst, former tenor of the San Francisco Opera.
Founded in The Big Apple over two and a half decades ago, the nonprofit organization strives to share and preserve five millennia's worth of Chinese culture, from the Yellow Emperor to the Tang Dynasty to the Qing.
Hoisting this year's banner of "China before Communism," the performing arts company introduces 17-18 new dance segments in various styles and pacing, with live orchestral symphonies and 2-3 musical solos. These dynasty-spanning stories told via dance will take audiences through China's storied past through mythological and historical lenses. For 2 hours, plus intermission, you will share in this cultural exhibit made brighter by exquisitely tailored costumes and a cutting-edge digital backdrop at the Wang Theatre in Boston, Massachusetts.
Shen Yun Performing Arts enlist some of the world's finest dancers for the occasion:
Angelia Wang
Melody Qin
Tiffany Lin
Evangeline Zhu
Michelle Lian
Piotr Huang
Jay Huang
Kenji Kobayashi
Albert Yang
Victor Li
Elsie Shi
Angela Xiao
William Li
Miranda Zhou-Galati
Daoyong Zheng
Chad Chen
Kaidi Wu
Nara Oose
Karina Fu
Anna Huang
Lillian Parker
Henry Hung
Tony Zhao
Carol Huang
Ellie Rhao
Bella Fan
Jane Chen
Angela Lin
Victoria Li
Marilyn Yang
Justina Wang
Shawn Ren
Jesse Browde
Adam Parker
Ethan Guo
Roy Chen
In an interview earlier this year, principal dancer William Yi recounts his life as part of the internationally acclaimed production.
"For me, the most surreal moment of being involved in the show was when I came to the realisation that I had performed in over 1,000 shows all around the world. It was a truly humbling experience to reflect on the fact that I had been dancing for more than half of my life and had the opportunity to share my passion with audiences from all different cultures and backgrounds."
Book your seats now to experience a stellar celebration of Chinese legacy with Shen Yun Performing Arts LIVE on Friday, December 29th, 2023, at the Wang Theatre, Boston.