Wang Theatre | Boston, Massachusetts
This December, prepare for a wonderful cultural presentation from the Shen Yun Performing Arts at the Wang Theatre! On Thursday, 29th December 2022, Shen Yun will deliver a visually and musically engaging show that tells 5,000 years' worth of Chinese history! The company's incredibly talented dancers will perform various classical Chinese dances accompanied by Shen Yun's orchestra! The audience can also look forward to seeing stories about legends, folklore, heroes, and many more! If you want to see a culturally breathtaking show, hurry and grab your tickets now to see Shen Yun Performing Arts at the Wang Theatre!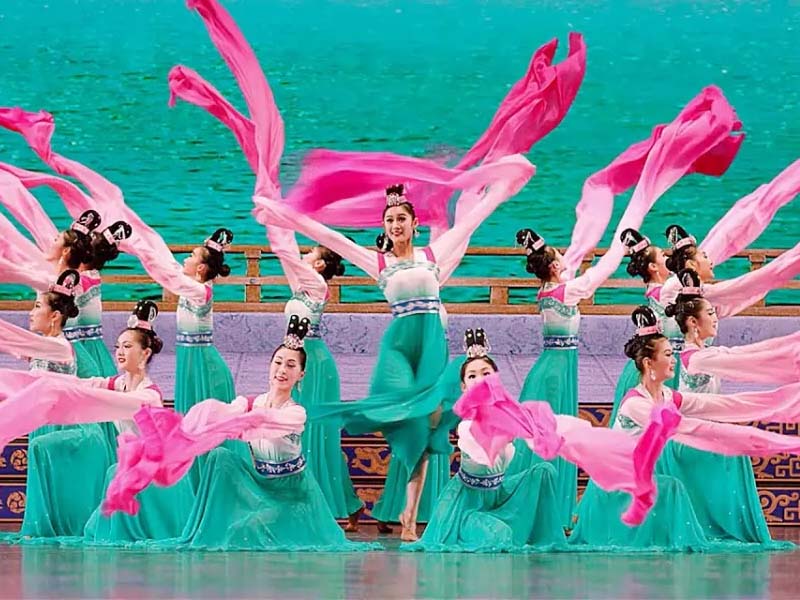 Shen Yun Performing Arts is a premier dance company that celebrates China's rich history and culture. The performance features classical dancers showcasing the tales of legendary characters, real-life heroes, notable people in history, and more. The performance will also showcase significant eras, such as the Yellow Emperor of Antiquity, Tang Dynasty, and Qing, the lineage of Chinese civilization. Seeing these types of shows are rare due to the Chinese Communist Party's censorship in China. Thus, these once lost cultures and historical moments are given new life through Shen Yun's performances.
Formed in 2006, Shen Yun Performing Arts is a dance company funded by the Fa Lun Gong New Religious Movement. The performances pay homage to culture and history and teach audiences many essential values, such as compassion, courage, sacrifice, loyalty, and love. Shen Yun's highly-skilled dancers will perform to the music by a live orchestra. The company has exhibited exemplary dance choreographies, exquisite costumes, and jaw-dropping scenery. Shen Yun Performing Arts performances have creative freedom and are free from government influence. In fact, the company's slogan is "China Before Communism."
If you love culturally rich shows, you should check out Shen Yun Performing Arts' performance at the Wang Theatre on Thursday, 29th December 2022. Tickets to see the show are now available!