Wang Theatre | Boston, Massachusetts
Get ready to be captivated by the soulful sounds of Ray LaMontagne on his "Just Passing Through" tour, which will make a stop at the Wang Theatre on Friday, September 15, 2023. Fans love him for his distinctive, soulful voice and introspective lyrics, which get people feeling uplifted and inspired, and having that experience live is truly magical. His performances are intimate affairs filled with raw talent and emotion, and his charming stage presence is a thing of beauty. You can expect to be blown away by his set list, which spans eight full length albums. Fans of his soulfully charged music cannot afford to miss out on this once-in-a-lifetime event, so be sure to grab your tickets right here. All you have to do is click the "GET TICKETS" button above and start counting down the days. Do it right now, though, because tickets are bound to sell out very quickly.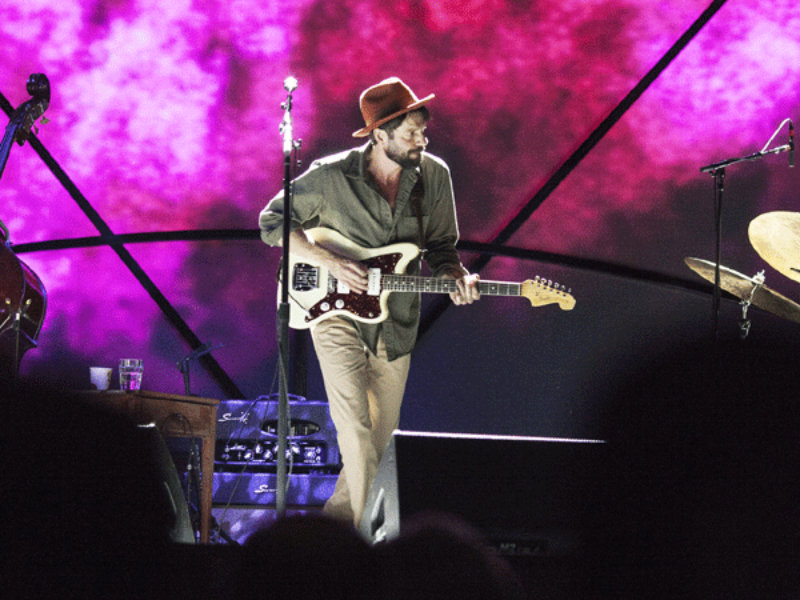 Ray LaMontagne is one of the most interesting musicians in the world of folk music. His music is a very eclectic mix of folk rock, folk blues, and soul, but what is most interesting is how he got his start in the industry. After graduating from school, he moved to Lewsiton, Maine, and worked at a shoe factory. He heard the amazing music of Stephen Mills on the radio and decided that he wanted to become a musician. In 1999, he would work part time as a tutor as well as kickstart his music career.
Ron Clayton, a businessman, discovered LaMontagne at a music festival in Maine. Impressed by his work, Ron would introduce Ray to Chrysalis Music Publishing, and shortly after, in 2004, he released his first album, Trouble. The album became a smash hit and would go on to sell over 500,000 copies around the world.
His second album was released in 2006 and was called "Till the Sun Turns Black." The album sold over 28,000 copies in its first week alone and peaked at No. 28 on Billboard's 200 album chart. His third album, Gossip in the Grain, was released in 2008 and peaked at number 3 on the Billboard chart, having sold 60,000 copies.
He would go on to release a further 5 albums: God Willin' & the Creek Don't Rise (2010), Supernova (2014), Ouroboros (2016), Part of the Light (2018), and Monovision (2020). The critics too have taken notice and have showered him with awards such as, three Boston Music Awards, an XM Nation Music Award, a MOJO Award, and a Grammy for the Best Contemporary Folk Album for God Willin' & the Creek Don't Rise, just to name a few.
With his incredible voice, he has been compared to the likes of Ryan Adams, Pink Floyd, Van Morrison, and even Otis Redding. His music has had such an impact on the industry that it is often found in movies and television shows like Alias, The Town, She's the Man, ER, and so many more.
You have to check him out when he rolls through town, so be sure to grab your tickets before it is too late.