Wang Theater At The Boch Center | Boston, Massachusetts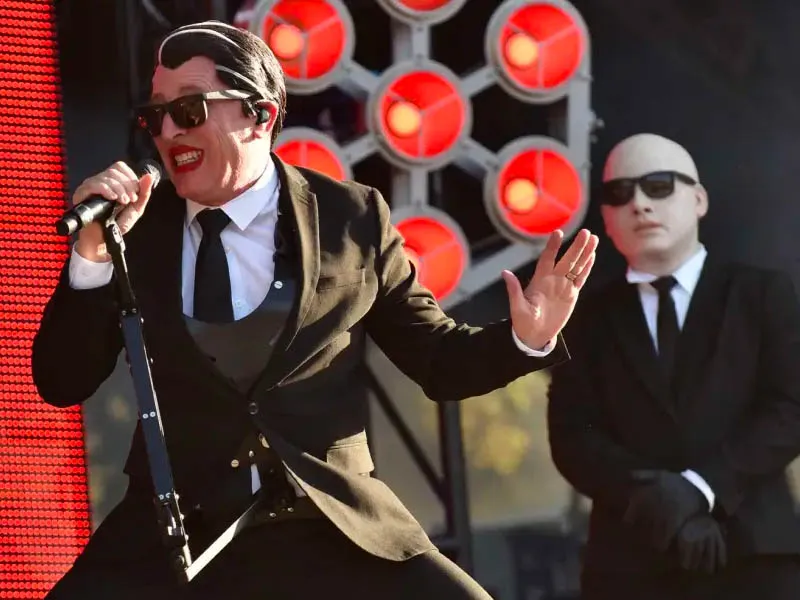 It's a line-up of your dreams featuring the most groundbreaking alternative rock powerhouses! Rock icon Maynard James Keenan celebrates his 60th birthday with a massive outing featuring his bands Puscifer and A Perfect Circle! Meanwhile, Les Claypool's Primus will also join this once-in-a-lifetime trek that will have rock fans all giddy with excitement! This spring, the Sessanta Tour takes over North America with several coveted dates, and yes, it includes a pitstop in Boston, Massachusettes! Fans can anticipate a headbang-worthy celebration as Puscifer, Primus, and A Perfect Circle lights up the Wang Theatre with their plethora of hits! On Wednesday, 3rd April 2024, fans can look forward to hard-hitting staples, outstanding music prowess, and incredible stage presence as these rock veterans show precisely why they are at the top of the hard rock circuit! Score tickets now and join the coolest 60th birthday celebration. No, it's not your granddad's boring shindig; it's the biggest rock tour of the season, and the celebrant is the legendary Maynard James Keenan! Buy your tickets now before it's too late!
It's been a while since fans have seen Maynard James Keenan perform in two bands in a single night. This 2024, he's set to perform 20 shows with two of his bands in the line-up. If any rockstar would demonstrate incredible endurance, it would be none other than the legendary Keenan. For their two-night run in Boston, Massachusetts, A Perfect Circle, Puschifer, and Primus promise to deliver nothing but massive hits and sensational staples. The bands are ready to conquer the Wang Theatre with high-energy sets, outstanding musicianship, and powerful stage presence. These rock veterans are guaranteed not to disappoint!
Primus has been performing since 1984. The band has earned their stark reputation in the alternative progressive rock circuit. Their experimentation and versatility have made them one of the most influential figures in rock music. Led by the legendary frontman, guitarist, and founder Les Claypool, the band comprises longtime drummer Tim Alexander and long-time guitarist Larry LaLonde. The band has spent their recent years touring with Slayer and headlining a tour dedicated to Rush's 1997 LP A Farewell to Kings. This 2024, the band joins Puscifer and A Perfect Circle for the massive spring outing.
Puscifer recently came out with a new remix album, Existential Reckoning: Rewired, a spin-off of their 2020 effort. When it first came out, Existential Reckoning made waves on the U.S. charts, peaking at number 7 on the Top Alternative Albums and number 12 on the Top Rock Albums. The record, which spawned singles "Apocalyptical" and "The Underwhelming," was listed in the Top 30 Metal/Hard Rock Albums of 2020 by Consequence of Sound and Revolver.
Lastly, one of Keenan's most commercially successful bands, A Perfect Circle, will take center stage at the Sessanta Tour. The critically acclaimed sextet has been hailed as one of the most groundbreaking alternative metal bands to come out in the early 2000s. Over the years, A Perfect Circle has only come out with four studio efforts – all of which entered the Top 4 of the Billboard 200 chart. Their latest album, Eat the Elephant, topped two Billboard charts and peaked at number 3 on the Billboard 200.
Celebrate the 60th birthday of Maynard James Keenan by catching the Sessanta Tour featuring Puscifer, Primus, and A Perfect Circle at the Wang Theatre on Wednesday 3rd April 2024!