Wang Theatre | Boston, Massachusetts
Are you looking for an exciting wholesome family show for you and your family? Well, look no further because Paw Patrol Live is here! The sensational, lovable pups from Paw Patrol are going on tour and stopping by the Wang Theatre in Boston, Massachusetts, on Saturday, 11th February 2023! Paw Patrol Live will feature an all-new story titled Heroes Unite. Get a chance to see your favorite characters, such as Ryder, Chase, Skye, Marshall, Rubble, Zuma, Rocky, and Everest, up close and personal at Wang Theatre! Hurry, grab your tickets, and join this incredible adventure with Paw Patrol!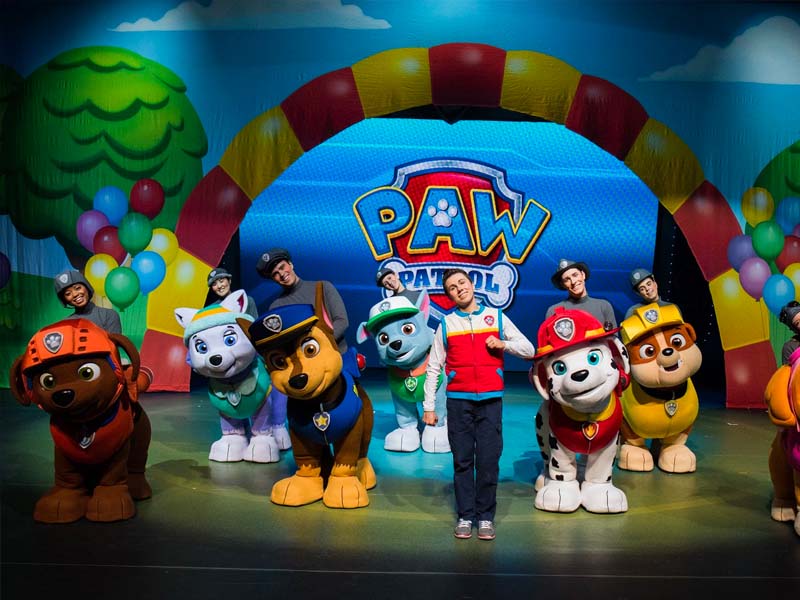 The good citizens of Adventure Bay will witness another exciting adventure as The Paw Patrol faces their greatest challenge – the mischievous Mayor Humdinger has dognapped everyone's favorite hi-tech pup, Robo Dog, and cloned him! The clones went out of control, and chaos ensued all over the world! No one except the Paw Patrol can help them now! Therefore, the phenomenal team of pups, Chase, Skye, Rubble, Zuma, Rocky, Marshall, and Everest, bravely sets out to save the world from these chaotic clones! When the going gets ruff, the Paw Patrol is here!
Paw Patrol is an animated children's television series created by Keith Chapman and produced by Spin Entertainment. The series premiered in the U.S. in August 2013 on Nickelodeon and has become a favorite among young children. The show's premise focuses on a child named Ryder, who leads a team of pups with unique talents and specialties.
The leader Chase is a seven-year-old German Shepherd dressed in a police uniform. He works as a police officer whose primary responsibility is maintaining order and search and rescue. Meanwhile, Skye drives a helicopter and is in charge of all searches and rescues from tall buildings, mountains, etc. Marshall is a fire dog who can bravely charge into large dangerous flames and put out the fire with his ever-so-reliable fire truck. For trouble involving boulders, crashed buildings, earthquakes, and more, Rubble can come to the rescue! His trusty yellow bulldozer is on hand to assist anyone in trouble!
For folks in trouble at sea or rivers, Zuma can quickly come to the rescue on his speed boat, while Rocky is always there to assist in case any Pups run into mechanical problems. Rocky can fix anything and everything!
Tickets to Paw Patrol Live at the Wang Theatre are now available!