Wang Theatre | Boston, Massachusetts
Prog-Metal bands Opeth and Mastodon Co-Headline at the Wang Theatre on Thursday, November 18th, 2021. Those two bands on the bill alone would make these shows pretty much unmissable, but they've also got support from Zeal & Ardor, so… yeah. F*** me. Just buy the damn tickets already. Featuring Mastodon's new album, Hushed And Grim, and Zeal & Ardor's self-titled album, as well as a new version of Opeth's In Cauda Venenum.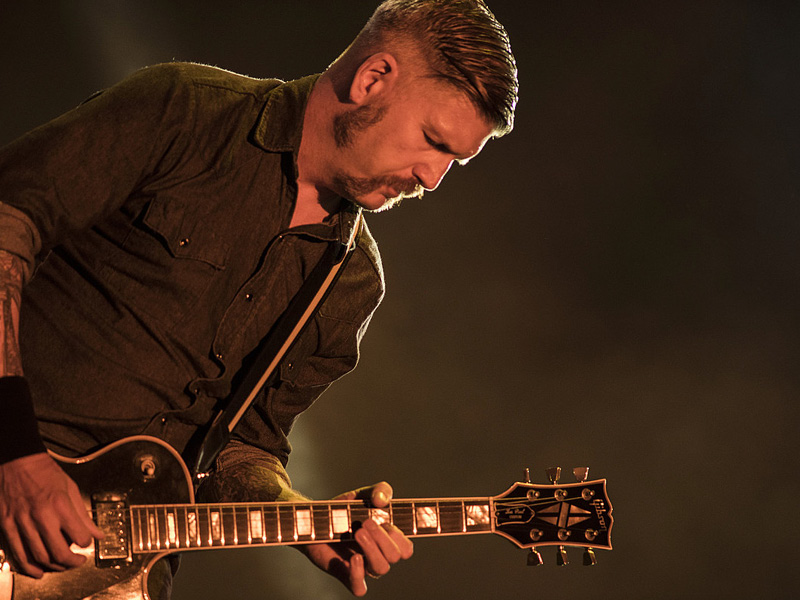 The progressive metal band, Opeth, are from Stockholm, Sweden. They are guitarist and lead singer, Mikael Åkerfeldt, bassist, Martín Méndez, drummer, Martin "Axe" Axenrot, guitarist and singer, Fredrik Åkesson, and keyboardist and singer, Joakim Svalberg. Their most successful album was their ninth studio album, Watershed, which peaked at number 23 on the Billboard 200, and topped the Finnish albums chart in its first week of release. The band's 13th album, In Cauda Venenum, came out in September 2019, and was released in both Swedish and English. They have announced a "Connoisseur Edition" of, In Cauda Venenum, featuring a remastered version of the album transferred to magnetic tape and cut directly to vinyl with three brand-new unreleased bonus tracks, out November 2021.
Heavy Metal band, Mastodon, from Atlanta, Georgia, are bassist and singer, Troy Sanders, lead guitarist and singer, Brent Hinds, rhythm guitarist and singer, Bill Kelliher, and drummer, Brann Dailor. AllMusic, labelled the band as, "one of the preeminent metal acts of the early 21st century." Mastodon's seventh studio album, Emperor of Sand, was their most successful to date, featuring the single, "Sultan's Curse", which earned the band their first Grammy Award. Their eighth studio album, Hushed and Grim, is due out in October 2021, and comes in at 15-tracks and two discs, a lengthy, ambitious effort from the sludge-ridden titans, and one that has been influenced by the loss of their friend and long-time manager Nick John, who passed away in 2018.