Wang Theatre | Boston, Massachusetts
Mark your calendars! On Tuesday, 10th October 2023, the legendary Nick Cave is set to illuminate the Wang Theatre with his hauntingly beautiful voice and magnetic charisma. His career has been nothing short of extraordinary, spanning chart-topping albums and critically applauded film scores. Together with his band, The Bad Seeds, Cave has graced the music scene with 17 unique studio albums, each record a lyrical masterpiece and testament to his musical genius.
With a handful of awards and nominations, including an induction into the ARIA Hall of Fame and Grammy nods, his artistic journey has been truly remarkable. Beyond music, his talent also spills into the literary world, as demonstrated by his bestselling book, The Sick Bag Song, released in 2017.
Witnessing Cave live is an experience of a lifetime. His performances, known for their emotional depth and electrifying intensity, leave audiences spellbound. Grab your tickets now and brace yourself for a musical journey you won't soon forget!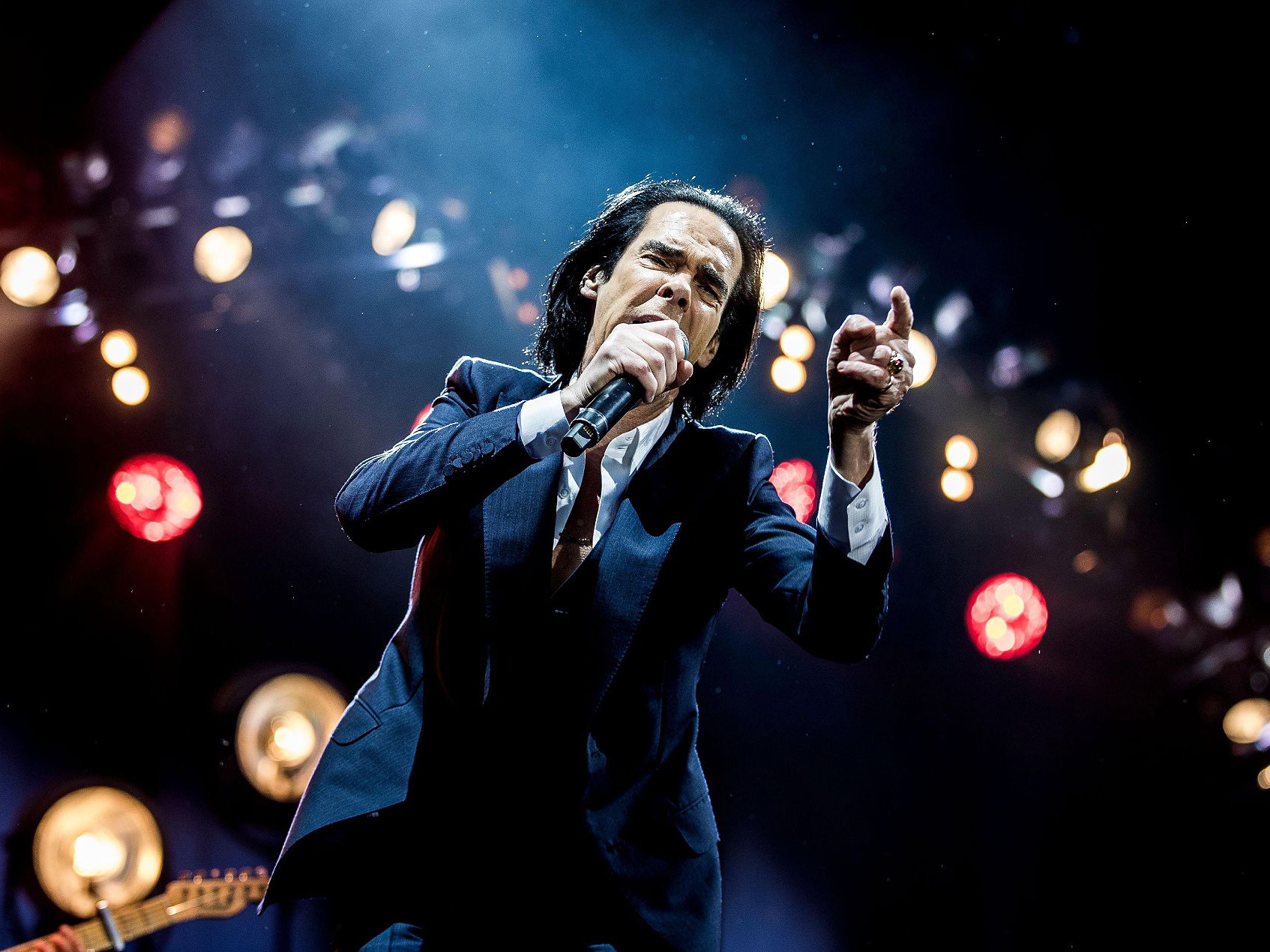 A living testament to creative brilliance, Nick Cave, is ready to cast a spell over the audience at the Wang Theatre on the 10th of October, 2023. His artistic prowess knows no boundaries, it overflows from music into literature and film. His career took flight as the fiery frontman of The Birthday Party, a post-punk band acclaimed for their raw sound and dynamic performances. When that chapter closed, a new one began, birthing the legendary Nick Cave & The Bad Seeds.
Over the past three decades, Cave, in collaboration with The Bad Seeds, has enriched the world of music with 17 remarkable albums. Each is a reflection of his adept storytelling skills, his eerie songwriting style, and his capacity to reach into the depths of human emotion. His musical masterpieces have earned him an esteemed spot in the ARIA Hall of Fame, several Grammy nominations, and the title of one of the most influential songwriters of his generation.
Cave's creative streak isn't confined to the realm of music. It spills over into his novels, screenplays, and the critically acclaimed book, "The Sick Bag Song." He's also ventured into the world of film, writing screenplays and composing music, often collaborating with eminent directors like John Hillcoat and Andrew Dominik. These accomplishments only serve to reinforce his stature as a versatile creative force.
On stage, Cave is a force of nature. His performances, a fusion of raw emotion, theatrical panache, and a magnetic charm, have the power to captivate any audience. His shows with The Bad Seeds are legendary, charged with an intensity that leaves spectators spellbound and longing for more.
Don't miss the chance to experience Nick Cave's extraordinary talent firsthand at the Wang Theatre on Tuesday, 10th October 2023. It promises to be a night of transcendent music and profound emotion, the echoes of which will linger long after the show has ended. So, clear your calendar, secure your tickets, and get ready for an unforgettable evening that will leave you marveling at the indelible mark Nick Cave has made on the world of art.