Wang Theatre | Boston, Massachusetts
Nick Cave & Warren Ellis comes to Wang Theatre on Tuesday 22nd March 2022 for a 17-date run on their upcoming first North American tour. The tour begins in Asheville, North Carolina, on 1st March. The duo will play more than 12 venues in the U.S before concluding with three events in Canada. The announcement of the tour comes after the release of their collaborative album, "Carnage". Since this will be the iconic duo's first-ever complete trip to North America, fans are incredibly excited! If you want to catch them live, get your tickets right now before they sell out!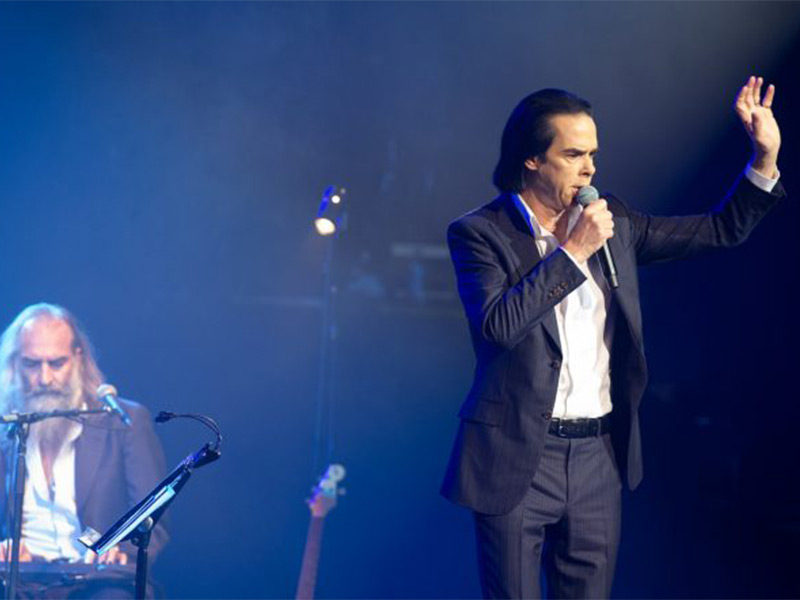 The duo has been working on projects together since 1993 when Ellis played the violin on "Let Love In", which was the eighth studio album of Nick Cave and band Bad Seeds. Ellis later became a full-time member of the band. Their partnership took shape through their own albums, Bad Seeds, and various TV and film scores. The Bad Seeds saw their Ghosteen tour getting cancelled due to the pandemic restrictions.
Ellis and Cave have formed a deep-rooted Chemistry among themselves by making music as collaborators and individuals. This tour is in support of the duo's first record together, "Carnage." Cave is almost into his fourth decade of performing, and yet he redeems all the magic from his earlier years. Their performances have previously sent audiences into a frenzy of emotions. They promise energy, passion, sentiment and authentic delivery of spell-bounding music every time they step on the stage. It is almost a magical feeling being in the audience of these two great artists. Cave, particularly, is known for his emotional intensity with a range of influences. If you want to witness the same magic, make sure you get your tickets right now before they sell out very soon!