Wang Theatre | Boston, Massachusetts
Nate Bagartze is on a roll! Due to popular demand, the nicest man in stand-up comedy is performing a second show at the Wang Theatre on Sunday 6th November 2022! The show is part of Nate Bagartze's extensive 2022 outing titled The Raincheck Tour. Multiple dates are being added, and fans in Boston are some of the lucky ones who are getting a second night! Prepare for hilarious anecdotes and fresh jokes by stand-up comedy's fastest-rising star! His clean comedy style has resonated so well with fans his shows are selling out months in advance! If you want to experience the highly-acclaimed Raincheck Tour, you should hurry and grab your tickets now!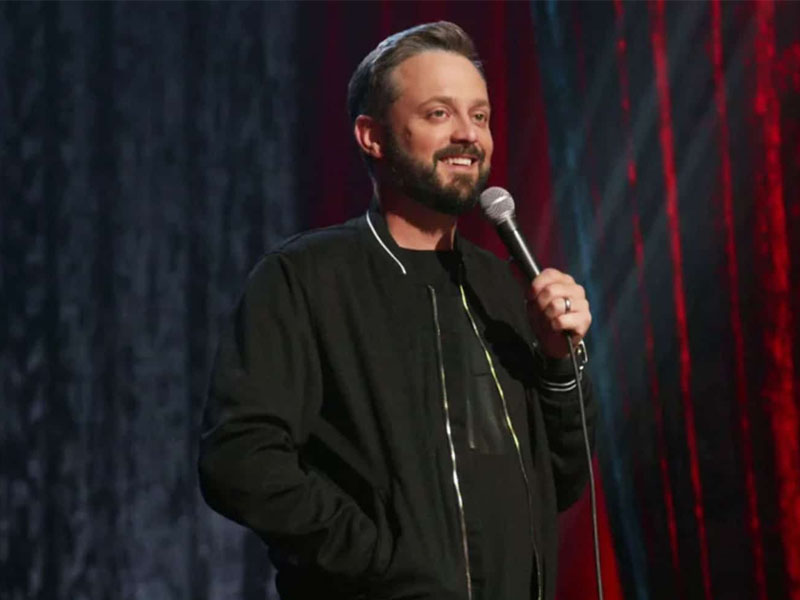 Who would have thought the nicest and most polite comedian could become one of the hottest acts of 2022? Nate Bagarze, a Tennessee native who spent years performing in front of single-digit crowds, is selling out several of his 2022 shows, and new dates are being added as we speak. His clean comedy has appealed to many listeners, and his audience finds him extremely relatable. After all, who wouldn't like a nice and funny man? Regarding his style, Bagarzte is not avoiding offensive jokes for self-preservation. He just genuinely does not want to hurt anyone's feelings. During an interview, Bagartze explained how he always practiced caution when roasting audience members. "I just need to be super careful with anything that could be seen as making fun of someone." He said that he never wanted to be mean when singling someone out. "I've seen shows where comedians cracked about someone not clapping, then realized they've only got one hand or joked about someone wearing sunglasses inside, then realized they're blind," Bagartze added that he never wanted to put himself in that type of situation.
Bagartze's comedy style is among the few stand-up comedians who maintain a clean act. He has been compared to the likes of renowned comedians, such as Jim Gaffigan, Jeff Allen, and Brian Regan. Bagarzte's act is slow, almost soothing. He takes his time but always has a killer punchline in the end. Last year, Bagartze successfully completed a massive headlining tour, even selling out numerous shows almost a year in advance. Besides tours, he also released his megahit Netflix Comedy Special The Greatest Average American. The special was nominated at the 2022 Grammy Awards for Best Comedy Album.
Tickets to see Nate Bagartze at the Wang Theatre on Sunday 6th November 2022 are now available!