Wang Theatre at the Boch Center | Boston, MA
Have you 'been searching for a trail to follow again? Well then, you're in luck as the band who'll take you back to the 'night we met, Lord Huron, is back on a summer tour for 2022. They've added Wang Theatre to the roster, coming over on Thursday, 25th of August 2022. The indie sensation behind the smash hit "The Night We Met" released their latest studio record "Long Lost" last 2021. If the past two years got you 'long lost with all the things going on around the globe, take some time to reflect and jam to Lord Huron's indie tracks for the heart live on stage. Book those tickets now!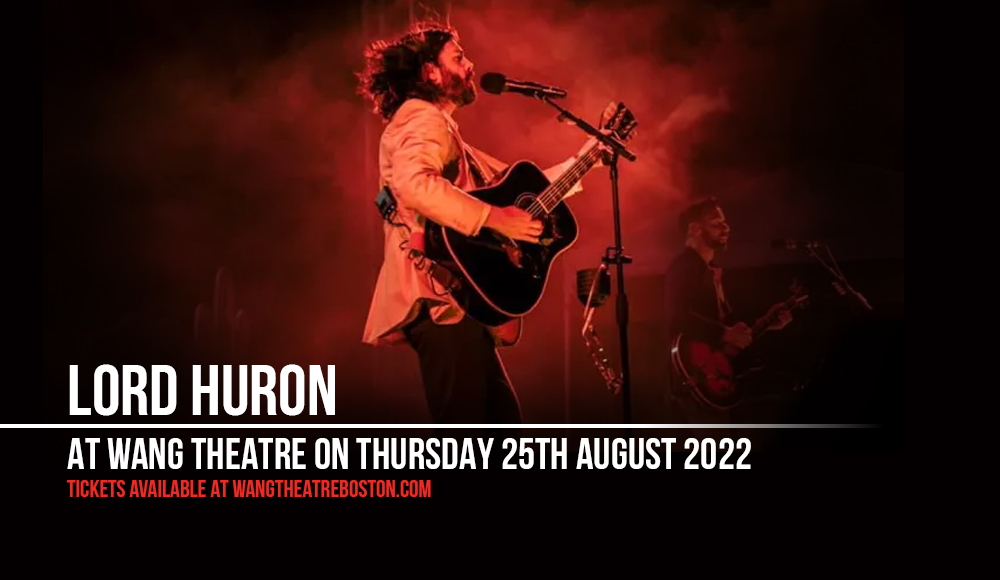 With roots in Michigan, lead vocalist Ben Schneider began writing music, often visiting Lake Huron where he would spend evenings playing music around a campfire. Moving to LA in 2005, Ben kicked off Lord Huron as a solo act, eventually adding members to the roster along the way.
Schneider dropped a few early EPs before releasing "Lonesome Dreams", Lord Huron's debut album. "We had this fun idea that Lonesome Dreams was kind of this series of old adventure tales." said Schneider as the album featured 70s-styled music videos. The album made its debut at #5 on the Billboard Heatseekers Albums chart.
2015 met the release of their second studio record, "Strange Trails". The album features its 2017 single "The Night We Met" – a track we bet got stuck in your ears from the popular Netflix show. The single is now certified 3x Platinum by the RIAA. Strange Trails debuted at #23 on the Billboard 200 and took the top spot on the Folk Albums chart.
Their 2018 record, "Vide Noir" continued the trail of Lord Huron's signature sound that touches the hearts of listeners. It featured "Ancient Names", "Wait by the River", and "Never Ever". By 2021, they released "Long Lost", the band's latest album featuring "I Lied" with Allison Ponthier.
Present members include Ben Schneider, Mark Barry, Miguel Briseño, and Tom Renaud. Together, they take listeners on a sentimental ride through the music they make.
Lord Huron's songs have been featured in several shows such as "Lonesome Dreams" in HBO's "Togetherness", "I Lied" in Netflix's "You", "The Night We Met" in "The Affair" and "13 Reasons Why", among others.
With a track record of sentimental songs that take listeners to heightened emotions, Lord Huron is known for signature live shows of surprises that bring the crowd a feeling of embrace through music. Jam, vibe, and sing along to Lord Huron's best songs performed live. Book those tickets now!