Wang Theatre | Boston, Massachusetts
JIMMY CARR is touring the cities of North America, and you have to be part of it. The Terribly Funny 2.0 tour, set to take place in 2023, will feature BRAND NEW material guaranteed to have audiences in fits of laughter as he hits you with some serious one-liners and his special brand of dark humor. YOU can be sure to have one of the most incredible times of your life as you witness comedic genius unfold right before your eyes. One of the best in the business, Jimmy Carr constantly tests boundaries, making his performances unpredictable. That's his appeal, and it's why he draws packed houses wherever he goes. There is still time to secure your spot at the WANG THEATRE performance of Terribly Funny 2.0 on Wednesday, November 8, 2023, by clicking the "GET TICKETS" button above. You'd be crazy to miss out on what's sure to be the year's most hilarious gathering.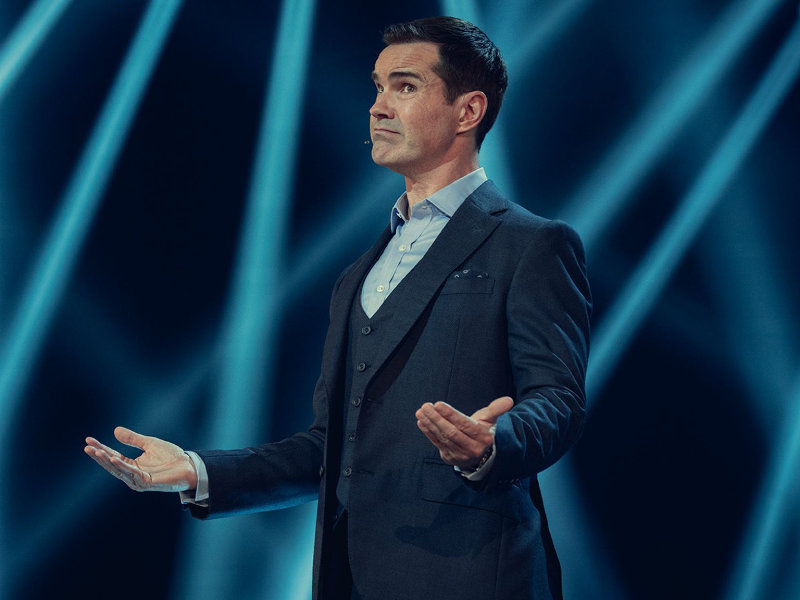 In addition to his primary occupation as a comedian, Jimmy Carr also works as a presenter, actor, and writer. After more than two decades of performing stand-up, his material remains as original as his delivery, which is indeed very peculiar: how can someone say something so hilarious and not show any reaction? That's exactly why people can't get enough of Jimmy Carr's stand-up performances.
Carr, who was born James Anthony Patrick on September 15th, 1972, got his start in the business like many others do: at small comedy clubs and local shows in the area. As his reputation grew, so did his success, and he is now the host of his own shows, including 8 Out of 10 Cats and The Big Fat Quiz of the Year, as well as guest-hosting on other popular shows like Top Gear and QI. The man has achieved astounding success with his critically acclaimed Netflix specials, and he has also written several books, including THE NAKED JAPE and ONLY JOKING.
His incredible dark humor, quick wit, and a delivery style that can only be described as deadpan have won him hordes of adoring fans around the globe who line up to see him entertain. That is why Carr's upcoming tour, appropriately titled Terribly Funny 2.0, is sure to be a smashing success as the comedian takes audiences on an unforgettable journey through his warped view of the world and all the hilarious things to be found within it. His wit is so sharp and his one-liners so devastating that you'll be in stitches from laughing from the start right down to the end of the show and probably months after as you replay them in your head.
Over 1.2 million copies of Jimmy's eight live DVDs have been sold. These include the best-selling Live, Stand Up, Comedian, In Concert, Telling Jokes, Making People Laugh, Being Funny, Laughing & Joking, and Funny Business. As the first British comedian to sign with Netflix, he also sets a precedent.
The "GET TICKETS" button up top will take you directly to the show's ticket page.