Wang Theatre | Boston, Massachusetts
This February, comedy fans in Boston have a reason to laugh out loud because the wacky trio, The Impractical Jokers, is back! On Saturday, 4th February 2023, Murray, Q, and Sal make their phenomenal return to the stage and will perform at the Wang Theatre! This much-awaited show is anticipated to be as funny as ever, while the Joker's show never-seen-before clips and a whole new stand-up act! The Impractical Jokers Live at the Wang Theatre is part of the group's long-awaited trek consisting of 16 select cities! If you're in Boston, you're one of the lucky ones! So hurry and grab your tickets now before they sell out!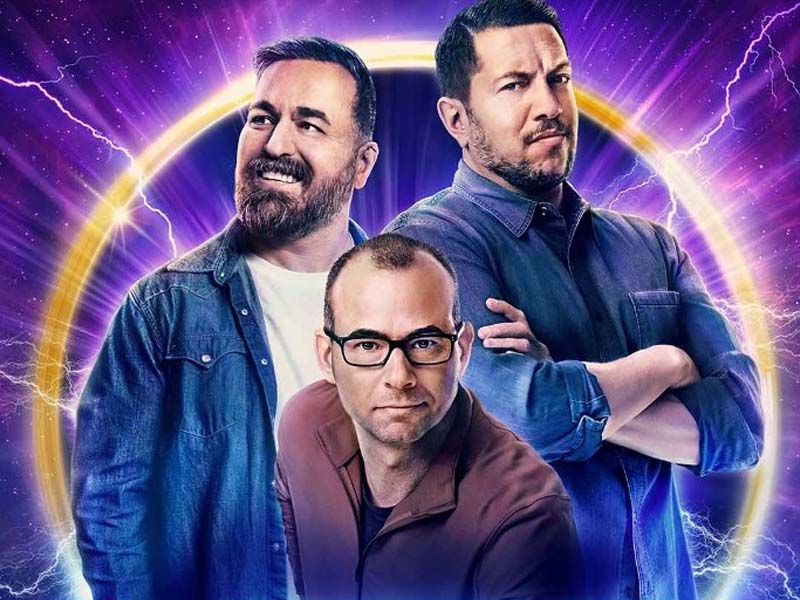 The Impractical Jokers is now in its ninth season. The TV series first aired on TruTV in 2011 and has a unique format where four lifelong friends compete to embarrass themselves in public. The show often requires the jokers (Sal Vulcano, James Murray, Brian Quinn, and Joe Gatto) to interact with unwitting New Yorkers. The show's comedy is often derived from the jokers and the people's reactions. Every task is designed to embarrass the joker, and failure to complete the job will result in punishment.
Since it premiered on TruTV, the Impractical Jokers have amassed millions of viewers and resonated well with critics. The show has aired close to 300 episodes and now often brings in celebrity guests, such as Brooke Shields, Rosie O'Donnell, Joey Fatone, Gary Busey, Harry Connick Jr., and many more. The show initially featured James Murray, Sal Volcano, Joe Gatto, and Brian "Q" Quinn. Gatto, Vulcano, and Murray were the original members of the comedy troupe, The Tenderloins. In 2006, Quinn joined the troupe. Two years later, the Tenderloins filmed the pilot of what would be the first episode of the Impractical Jokers. In 2011, TruTV announced that the Impractical Jokers would premiere on the channel in April 2011.
Today, the Impractical Jokers comprises Quinn, Murray, Vulcano, and other special guests. The show's ninth season kicked off in February 2021 and has brought in Chris Jericho, Brooke Shields, David Cross, and more as guests. If you love comedy, you'll have a blast when you come and see Impractical Jokers Live at the Wang Theatre on Saturday, 4th February 2023! Tickets are now available, so secure yours now!